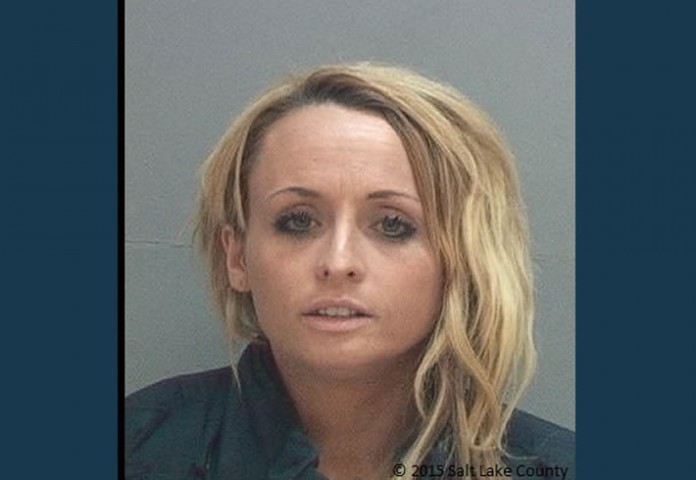 KEARNS, UTAH – October 20, 2015 (Gephardt Daily) – Unified Police have made an arrest in connection with a fatal Midvale hit-and-run accident that occurred last month.
Unified Police Department (UPD) initially listed Mika Lindquist as a person of interest in the accident that killed Ronald Charles Refro, 50.
An arrest warrant for Lindquist, 31, was issued after she failed to appear in court on drug possession charges on September 28.
Lindquist was officially named a suspect in the case on September 29. Investigators believe she was the driver of the vehicle that struck Renfro when he was walking across State Street on Thursday, September 24.
On Tuesday morning, an off-duty police officer saw Lindquist sleeping in a rental car in the parking lot of a Chevron in Kearns. The officer learned she had an outstanding arrest warrant and took her into custody.
According to UPD deterctives, Renfro was hit just before 6:40 p.m. while crossing at the intersection of 7200 South State Street.