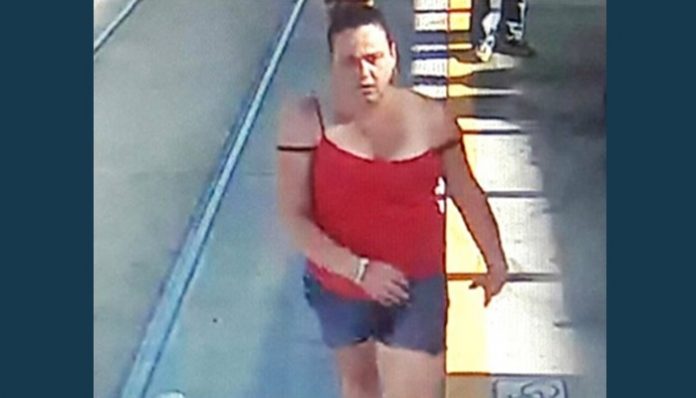 SALT LAKE CITY, Utah, July 5, 2017 (Gephardt Daily) — A woman that may have been involved in a fatal hit-and-run Tuesday evening has been arrested, police said Wednesday.
The woman, Shutney Lee Kyzer, 37, "has been located and is going back to prison on a parole violation," the Salt Lake City Police Department said in a Twitter post at 6 p.m.
Kyzer was located by the Department of Corrections, officials said, and charges will be screened when the investigation has concluded. She may be facing hit-and-run charges as well as other charges related to the incident.
Kendra Griffis, 27, has been identified as the victim in the incident.
Medical crews were called to the scene of the auto-pedestrian crash in which Griffis was killed and at least five others were seriously injured just after 6 p.m. at 465 W. 200 South, about a half-block east of The Road Home shelter.
According to officials at the scene, in addition to the fatality, one person is in critical condition, and the others have serious but non life-threatening injuries.
Salt Lake City Police received a 911 call saying that someone was driving down the sidewalk in the area.
Witnesses told police that the vehicle, a tan Mitsubishi, appeared to accelerate as it came down the sidewalk and plowed into the people there.
The female driver then jumped from the vehicle and fled. Police said she may have made it onto a Trax train. Her female passenger stayed at the scene and is being interviewed by police.
The area is partially shaded and appears to be a sort of "camp," where many people were trying to find respite from the extreme heat the city has been experiencing. At least one person who was injured was in a wheelchair when the Mitsubishi crashed into the group.
A witness said the driver may have been talking on the phone.
Salt Lake City Fire Department tweeted that a total of six ambulances and four paramedic units responded to the scene. One person was transported to University of Utah Trauma Center, and the others were taken to other area hospitals.
Gephardt Daily will have more on this developing story as information becomes available.
Auto-Pedestrian Crash Downtown SLC