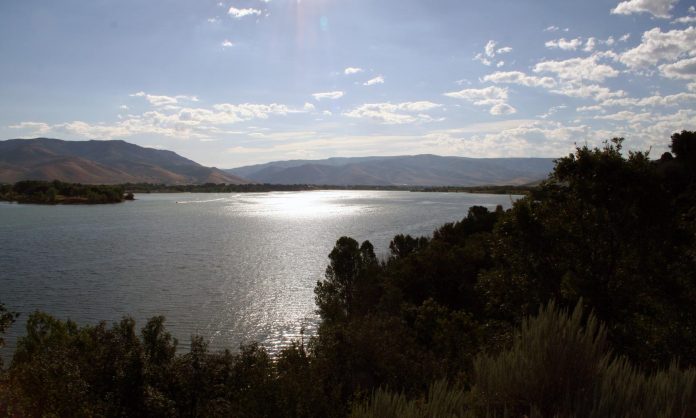 WEBER COUNTY, Utah, May 28, 2017 (Gephardt Daily) — A man who nearly drowned in Pineview Reservoir Saturday evening was pulled from the water and given CPR by a boater.
Sgt. Nealy Adams of the Weber County Sheriff's Office said officials were called to the Middle Inlet area of Pineview Reservoir, which is two miles from Huntsville, at approximately 7:45 p.m. Saturday on a report of a disturbance.
Adams said a man in his 20s had been hanging out with a group of 10 to 15 friends and was intoxicated. The man decided to go for a swim, but went under the water and didn't come up.
A man in a boat who was nearby jumped into the water and was able to pull the swimmer to the shore.
The boater started CPR and the chest compressions caused the man, who had turned blue, to cough up a large amount of water.
The victim was alert and walking around by the time medical units arrived at the scene.
Emergency crews evaluated him and he was transported to a local hospital.
The identities of the swimmer and the boater have not yet been made available by police.
Gephardt Daily will have more on this developing story as information becomes available.