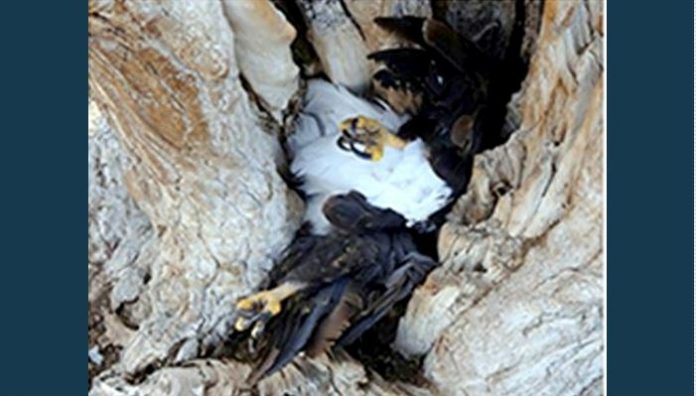 PIUTE COUNTY, Utah, Aug. 15, 2015 (Gephardt Daily) — A Piute County man has pleaded guilty to illegally killing a bald eagle and a buck deer.
The killings took place in early 2013, but evidence arose after the man, 22-year-old Logan Erickson, had left the country on a mission for The Church of Jesus Christ of Latter-day Saints.
Officers recovered ballistic evidence linking Erickson to the killing of both the deer and the bald eagle. Charges were not filed until June 2016, after Erickson returned home from his mission. At that time, he was arrested and booked into jail on the charges.
In July 2016, Erickson pleaded guilty to two counts of wanton destruction of protected wildlife — both class A misdemeanors — and was ordered to pay $1,400 in restitution.
This case, along with many others, might not have been discovered and investigated without information received from the public.
If you know of or suspect illegal wildlife activities, call the Utah Turn in a Poacher Hotline at 800-662-3337, email the information to [email protected] or make a report online. You might be eligible for a reward, and your information can always be kept confidential.