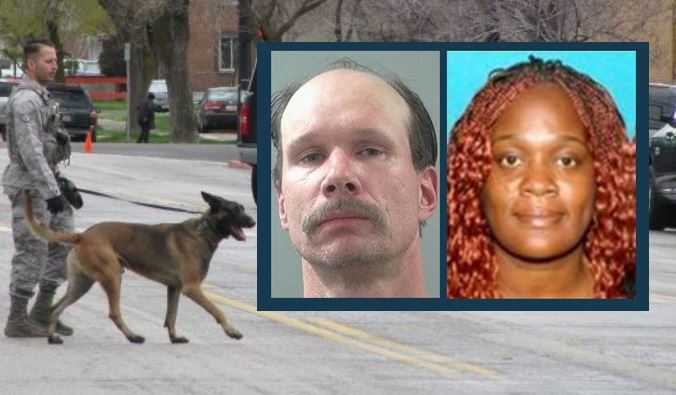 For an updated story, click here.
OGDEN, Utah, April 20, 2018 (Gephardt Daily) — Ogden police announced Friday that two suspects are in custody after three weekly bomb threats against courthouses here, one on each Thursday in April.
Jerry Kenton Larkin and Tonisha Chontae Lester, both 44, were taken into custody on Friday in connection with the case.
"A search warrant was served at the apartment complex at 120 N. Dan St.," said a statement released by the OPD. "Three people were located and taken into custody for questioning. Jerry Larkin and Tonisha Lester were both booked into Weber County jail on criminal charges related to the investigation."
The statement does not reveal what happened to the other person taken into custody for questioning.
"On 4/20/18, due to a collaborative investigative effort involving OPD Detectives, Ogden-Metro Gang Task Force, Weber-Morgan Strike Force, and the Real Time Crime Center, multiple suspects were identified as being involved in three separate Courthouse Bomb Threats over the last several weeks," the statement says.
After bomb threats were called in, explosive-sniffing dogs were brought in to search. No bombs were found, but in some cases, the courthouses remained closed for the rest of the day.
After an earlier call, the OPD put out a message on social media.
"Detectives and Crime Center tracking leads on caller," the tweet said. "Thanks for the allied agency assists."