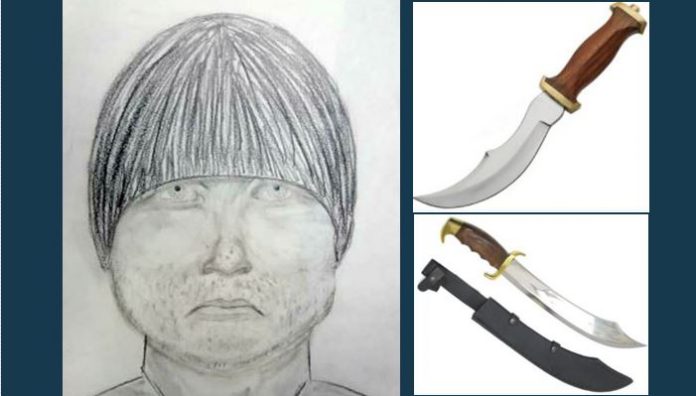 PROVO, Utah, Nov. 13, 2017 (Gephardt Daily) — Provo police have arrested a suspect one week after a female hiker said a man followed her into the Rock Hill Canyon trail bathroom, threatened her with a knife, and forced her to remove her clothing. 
Provo Police Department said in a tweet Monday morning at 9 a.m. that Det. Juan Escobedo, who was assigned to the case, arrested the suspect, who has not yet been named. The tweet added that arrest "could not have happened without strong help from BYU Police Department." The department said it will be releasing more information later Monday morning.
Police said at the time of the incident, the woman had her cellphone, and was able to secretly dial the number of a hiker in her group, who heard what was going on. The women's hiker friends rushed back to the bathroom and confronted the stranger, causing him to flee.
The knife used had a 10- to 12-inch blade, officials added.
Anyone with further information is asked to call Provo Police Det. Escobedo at 801-852-6342.