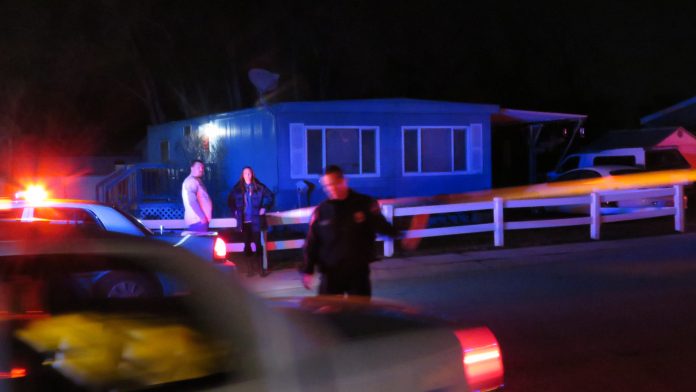 WEST VALLEY CITY, Utah, Jan. 12, 2017 (Gephardt Daily) — The West Valley City Police Department is asking for the public's help in the investigation into the murder of a 20-year-old man who died in the driveway of a home in December after suffering multiple gunshot wounds.
Javier Medina was shot and killed at about 11:25 p.m. on Dec. 12 in a driveway on Bendixon Drive, according to a news release from West Valley City Police Department. A 32-year-old woman was also shot, but survived her injuries.
Suspect information in this case is limited, but detectives know that multiple male perpetrators are involved, the news release said.
Detectives are seeking assistance from anyone who has information related to this incident.
Officers found Medina, of West Valley City, deceased in area of 7200 W. Bendixon Drive (2680 South).  Medina did not live at the location and was visiting acquaintances there.
Medina was an acquaintance of the female victim as well.
"The area is very familiar to us," WVC Lt. Steve Burke said at the time when asked about the frequency of police calls. "There are some gang issues in the area, but we don't know if this (particular shooting) is gang-related.
"Several people saw something, and a lot heard something," Burke said, so detectives will be interviewing anyone who was near the scene at the time of the crime and "putting together all the little pieces."
Quite a few people were in the home, including children, most of whom live there, Burke said.
Anyone with information about this case is encouraged to contact WVCPD at 801-840-4000. Police say tips can be made anonymously.