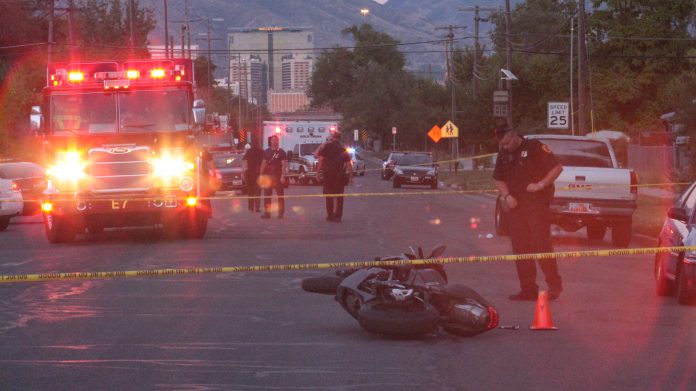 SALT LAKE CITY, Utah, July 23, 2016 (Gephardt Daily) — Salt Lake City Police officers are investigating a case in which it appears one brother shot another.
SLPD officers were called to the scene after reports of gunfire came in at about 8 p.m. Saturday. They responded to an area near 1200 West and 300 South.
"During that dispute, the suspect pulled a gun out and fired a few rounds, one of which struck the victim in the neck," said SLCPD Lt. Michael Hatch. "He went to the hospital in serious but non life-threatening injuries."
The suspect left the scene, Hatch said, but officers followed him.
"They found him down by the (Jordan) river, on the banks. We had to use a K9. He wouldn't follow our orders, so the K9 had to pull him out of the river."
Hatch said the suspect had a shoulder injury, so was transported to the hospital to be checked out.
"We don't know exactly what started the dispute, but it appears there is some kind of family relationship between the suspect and victim."
Hatch said the two are believed to be brothers, but he was not sure at that point if they were full brothers, half-brothers or step-brothers.
Hatch said an officer was also injured by the K9, but the bite was minor and required no stitches.