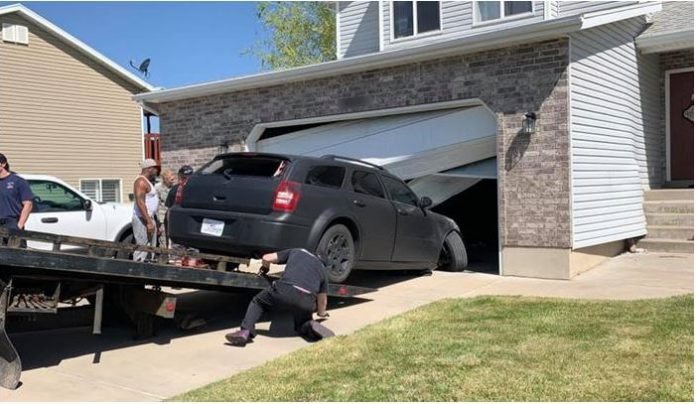 ROY, Utah, May 4, 2019 (Gephardt Daily) — The Roy City Police Department is asking drivers to stay focused after one local driver did not.
"Pay attention," says a RCPD Facebook post that features photos of a vehicle that ran into a closed garage, damaging that and the residence.
"Driver reported he had dropped his cell phone and while looking for it, he did not see the stop sign OR the fact it was a 'T' intersection," the post says.
"Luckily no injuries were reported, but (there was) extensive damage to the car and the home it ran into. Driver was booked into Weber County jail for reckless driving and other miscellaneous charges."
The crash was in the area of 4600 South and 4000 West.