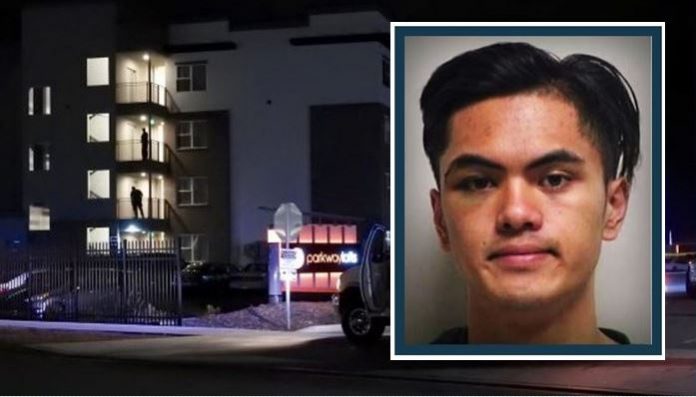 For an updated story, click here.
OREM, Utah, March 2, 2019 (Gephardt Daily) — A Utah teen sought after the shooting death of an Orem acquaintance has surrendered to law enforcement authorities.
"The suspect in the shooting, Elbert Paule, has turned himself in and is in custody," says an Orem Public Safety tweet issued at 10:20 a.m. Saturday. The tweet promised more information "when it becomes available."
Paule, 19, was wanted in the death of 26-year-old Dominique Barnett, who was shot at about 8 p.m. Thursday and died on Friday morning.
Police recovered a shotgun at or near the scene, and immediately identified Paule as a suspect at large.
Paule and Barnett were known to each other, police have said, and were former friends who communicated by phone texts before a falling out. No additional details regarding their relationship have been released.
Barnett was shot at his residence, the Parkway Lofts, at 1225 W. 1000 South, in Orem, which is close to Utah Valley University, but west of Interstate 15. Many of the building's residents are UVU students, Lt. Trent Colledge said at the scene.
Orem police later confirmed that Paule was registered as a UVU student for next term, but had not selected classes.
Area residents were asked to shelter in place for multiple hours as Paule was sought, and Utah Valley University also sent out a shelter-in-place notice.
Barnett's Facebook page indicates he was the father of young children.
Gephardt Daily will have additional updates as information is released on this breaking story.