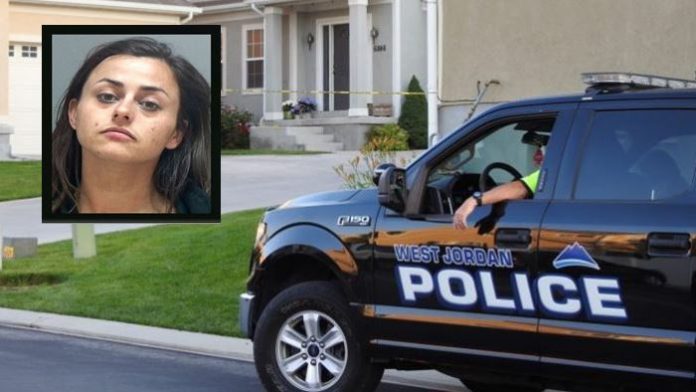 WEST JORDAN, Utah, June 8, 2018 (Gephardt Daily) — Police in West Jordan have identified the woman shot and killed by a resident during an apparent home intrusion Friday morning.
The woman was 23-year-old Makayla Yeaman, according to a tweet from the West Valley City Police Department.
WJPD officer Scott List told Gephardt Daily the occupants of the home were awakened at about 5:30 a.m. by the sound of their garage door opening and their dogs barking.
List said the 26-year-old husband grabbed a firearm and ended up confronting the intruder on the first floor of the home at 6846 Grevillea Lane (7605 South).
"There was some kind of altercation," List said. "He fired at least one shot, and she has succumbed to those injuries. She is now deceased."
In a later update, officers said they believe the woman, now identified as Yeaman, may have broken into the owner's truck, parked outside the garage, and used his garage remote to open the door.
The man who shot Yeaman has not been charged.
"Obviously, a citizen of Utah has a right to defend their property, especially when someone is in their home," List said at the scene.
No one in the house — the man, his 25-year-old wife, their child or his 58-year-old mother — suffered injuries.