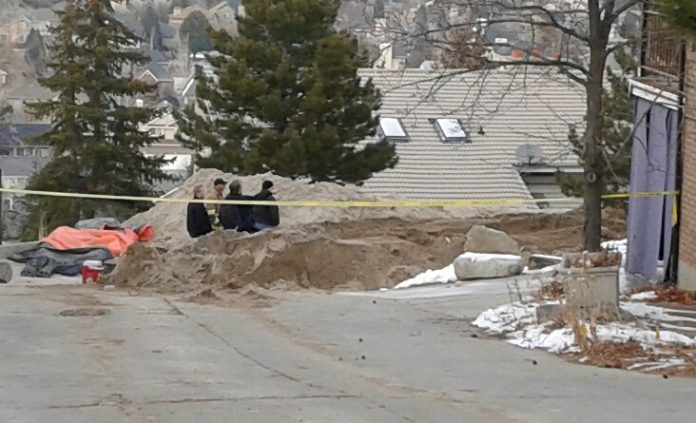 SANDY, Utah, Dec. 17, 2017 (Gephardt Daily) — Police have identified the 42-year-old man who died Friday when a retaining wall collapsed into the trench where he was working.
The victim is Vicente Santoyo of Salt Lake City.
Santoyo was part of a subcontractor's team, hired to help build the wall, Unified Police Lt. Brian Lohrke told Gephardt Daily. Santoyo was working on the scene, at 2791 Ksel Drive, at about 2 p.m. Friday, when the accident happened.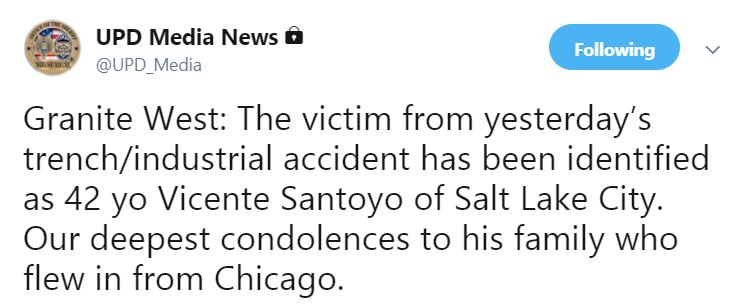 "The ground gave, knocking the retaining wall down on the workers, resulting in his death," Lohrke said.
Recovering the body took longer than expected due to the instability of the earth. Officials did not want to risk the safety of recovery crews.

On Saturday morning, a heavy rescue crew was brought in to move sand and soil more effectively.
Santoyo's body was recovered in the late afternoon.