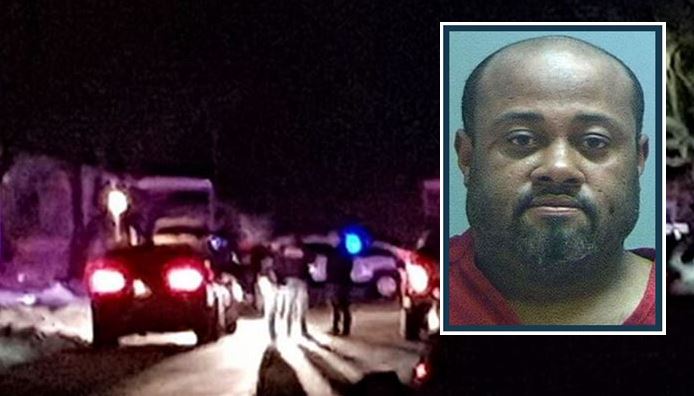 WEST VALLEY CITY, Utah, Feb. 10, 2019 (Gephardt Daily) — Officials said a child made the 911 call to report a suspected homicide Saturday night at Windsor Estates Trailer Park in West Valley City.
The deceased woman has been identified as Belinda Thomas, 46, the West Valley City Police Department said in a news release Sunday morning.
Officers were dispatched to 3292 W. Chester Park Drive, at approximately 6:30 p.m., the news release said.
"Officers arrived and discovered the door to the trailer home was open. Inside, they found Belinda Thomas suffering from what appeared to be multiple stab wounds. Officers began life saving efforts but were not able to revive Thomas."
(West Valley City Police originally believed it was Thomas' 5-year-old son who made the 911 call. On Monday, they disclosed that it was another child who called on behalf of the victim's son.)
Investigators developed leads that identified Darren Byrd, 50, as the suspect in the case and identified the vehicle he was potentially driving. Officers located the vehicle with Byrd inside in the area of 5400 W. 2400 South and took him into custody for questioning.
Byrd was subsequently arrested on charges of first-degree felony aggravated murder, second-degree felony child abuse, second-degree obstruction of justice, third-degree felony domestic violence in the presence of a child and class A misdemeanor possession of a weapon by a restricted person.
The relationship between Thomas and Byrd has not been established, however it is known that both of them lived in the trailer at 3292 W. Chester Park Drive, the news release said.
Thomas' next of kin has been notified regarding her death and the Division of Child and Family Services has taken immediate custody of Thomas' 5-year-old son.
Gephardt Daily will update this developing story as more details are made available.