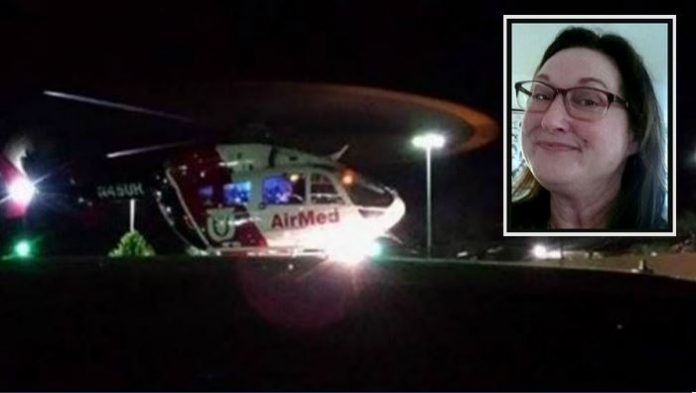 FARMINGTON, Utah, Oct. 14, 2018 (Gephardt Daily) — A woman flown to a Salt Lake City hospital after her vehicle crashed and caught fire in Farmington on Sunday night has died.
Farmington Police Chief Wayne Hansen told Gephardt Daily that the victim has been identified as Donatella Stiers, 59, a resident of Farmington.
"Her vehicle rolled and her car caught on fire," Hansen said. "A passerby and his wife pulled her out, but her injuries were serious."
Officials said the accident happened at about 9:30 p.m. Sunday as Stiers was northbound on 200 East at 97 South.
Witnesses told Gephardt Daily the man and woman who risked their lives pulling Stiers from the burning vehicle were heroes. They said the couple also performed CPR until first responders arrived.
Stiers was transported by medical helicopter to the University of Utah Hospital, where she passed away.