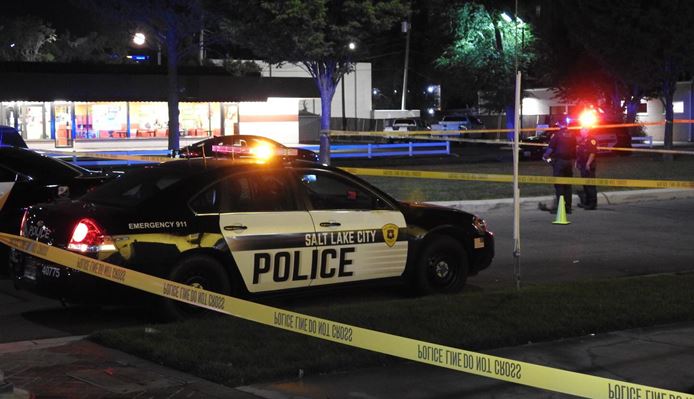 SALT LAKE CITY, Utah, Aug. 16, 2019 (Gephardt Daily) — Police have identified the woman who was fatally shot on Thursday and was found on a Salt Lake City sidewalk by police.
The victim was Alicia Baxter, 33, according to information released by the Salt Lake City Police Department.
Police responded to a 911 call at 4:51 p.m. Thursday regarding a woman who was bleeding from the head. They responded to the scene, 51 North and 800 West, just south of North Temple.
It wasn't until officers arrived that they learned the victim had been shot, Lt. Jenn Diederich, Salt Lake City Police Department said at a Thursday night news conference.
"This female was talking to three males at the scene, then one gunshot was heard, and she was found with the gunshot wound to her head," Diederich said.
Baxter was transported to an area hospital, where she was pronounced dead.
"We have suspects of interest, but don't have anyone in custody," Diederich said at the scene.
Police learned much of what they know from people who had been near the scene at the time of the shooting. One or more of the witnesses said the woman had been seen in the area on multiple occasions.
Diederich said police believe it was not a random attack, and that at least one of the men probably was acquainted with the victim.
No additional information has been released regarding the search for suspects.