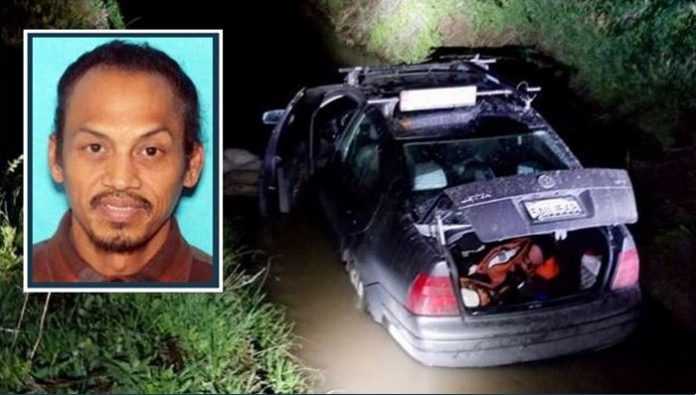 CASSIA COUNTY, IDAHO, May 23, 2019 (Gephardt Daily) — Idaho State Police and the Cassia County, Idaho Sheriff's Office are seeking an "armed and dangerous" homicide suspect accused of killing Utah motorist.
A statement by the ISP identified the suspected killer as Jonathan Llana. Police say Llana shot killed the driver of an SUV about 10 p.m. Wednesday on Interstate 84 in Box Elder County in an area known as Rattlesnake Pass.
Police first learned of the incident after receiving a phone call from an injured passenger inside the SUV. When first responders arrived, they discovered the SUV's driver had died at the scene.
The injured passenger told officers the shooter was driving a silver Volkswagen Jetta. An attempt-to-locate call was sent out to police agencies in Idaho and Nevada.
"Shortly thereafter, the suspect's vehicle was stopped by Cassia County sheriff's deputies and the Idaho State Police," the statement read.
The suspect sped off however and crashed into a canal near I-86 in the vicinity Raft River and Yale Road, outside Burley, Idaho. He then escaped into the surrounding countryside.
Law enforcement agencies throughout the area have been called in to aid in the manhunt. Those involved include a helicopter search team from Utah's Department of Public Safety.
As of 8 a.m. Thursday, the suspect was still at large and nearby residents were being told to be on the lookout for any suspicious activity.
The suspect is described as 5 feet 10 inches and 150 pounds, with black hair and brown eyes. He is 45 years old.
If you see a person matching this description, notify law enforcement immediately.
Idaho State Police ca be reached by calling 208-846-7550 or cell *477.