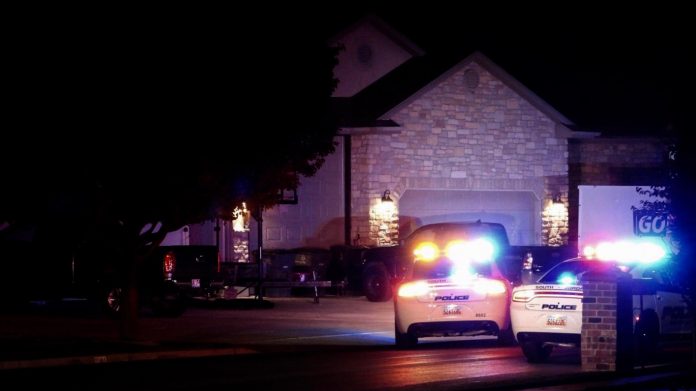 For an updated story, click here.
SOUTH JORDAN, Utah, Oct. 5, 2019 (Gephardt Daily) — Police in South Jordan are investigating an early morning shooting that sent a 32-year-old man to the hospital and landed his 58-year-old housemate in the Salt Lake County lockup.
Officers were called to a home at 11481 S. Jordan Farms Road (3230 West) about 1:40 a.m. after a frightened neighbor reported hearing gunfire.
When police arrived they found the wounded man and the alleged shooter inside the residence which police say is shared by multiple roommates.
Lt. Matt Pennington told Gephardt Daily the shooting was an act of "retaliation" for a "simple assault" that happened earlier in the evening.
The wounded man was shot four times, according to Pennington, and rushed by ground ambulance to Intermountain Medical Center in serious condition.
Police investigators spent most of the morning at the shooting site gathering evidence and interviewing witnesses.