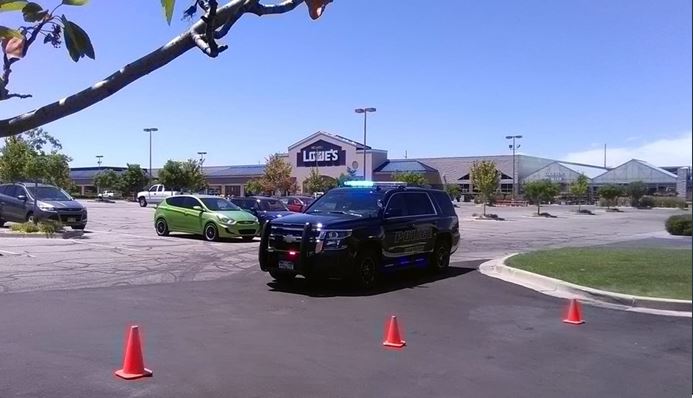 RIVERDALE, Utah, July 16, 2019 (Gephardt Daily) — A Lowe's store in Riverdale was evacuated due to a bomb threat Tuesday morning.
Officials responded to the home improvement store at 4155 South Riverdale Road on a report of a bomb threat just before 10:45 a.m., said a news release from Riverdale Police.
"Employees reported a male called the Riverdale Lowe's and stated there was a bomb in the building and hung up," the news release said. "Riverdale Police and Lowe's evacuated the building as a safety precaution. Bomb detection K-9 units responded and searched the building."
No bombs were located.
Detectives investigated who made the threat by researching incoming phone numbers through the phone company. Kenneth Gill was identified as a suspect and was later arrested for threats of terrorism, a second-degree felony.
"Gill was upset about recently being terminated from Lowe's and made the threat because of being terminated," the news release said.