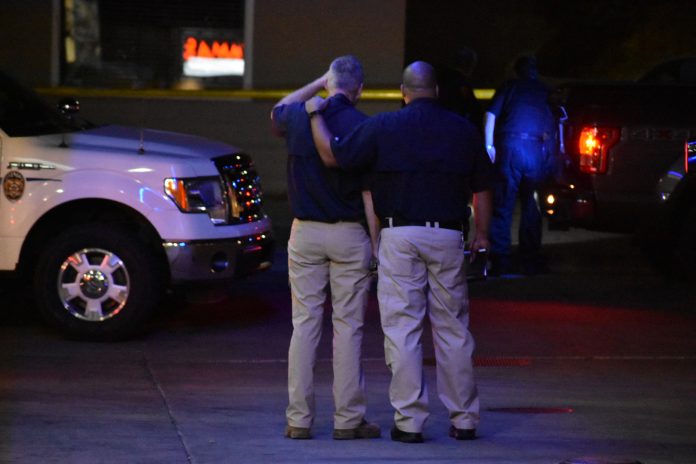 MILLCREEK, Utah, July 6, 2017 (Gephardt Daily) — The successful apprehension of a wanted fugitive was tempered by tragedy late Wednesday when the suspect shot and killed a police dog that was doing exactly what it was trained to do.
Salt Lake County Sheriff Jim Winder said the incident began around 11:30 p.m. when members of VFAS (Violent Fugitive Apprehension Section), composed of U.S. Marshals and other agencies, including the Unified Police Department, was looking for a parole fugitive who was known to be armed and dangerous.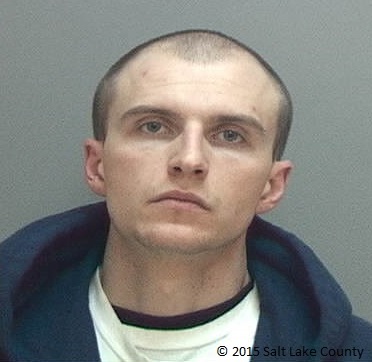 Winder said officials had been trying to find the man, Torey Massey, for several weeks.
"Intelligence was developed that he was in the general area," Winder told Gephardt Daily, "and he was spotted by members of the fugitive task force."
A traffic stop was initiated, but the wanted man fled and, although his tires were spiked, he managed to drive to a parking lot in the area of 3300 South and 1100 East, where he then left the vehicle.
As the man attempted to flee on foot, Winder said, "One of the K-9 units, which had been pre-positioned … deployed their canine in what is known as a kennel deployment, out of the (police) vehicle."
Winder said the dog, Dingo, pursued the suspect, "and it appears that when the dog attached to the individual, this individual pulled a firearm and shot our canine multiple times."
Dingo was rushed to a local veterinary office, where he was pronounced dead.
"We mourn the loss of Unified Police Service Dog, Dingo," the UPD posted on Twitter Thursday morning. "Our condolences to his loving handler, Sgt. Chad Reyes and the UPDSL K9 Unit."
Winder said the suspect was subsequently taken into custody by other members of the task force. Massey had only dog bite injuries.
"We'll be treating this as an officer-involved situation," Winder said, "although it's critical to understand that no firearms were discharged by law enforcement. But we do have a canine fatality."
At this point, the sheriff's voice, steady and stoic, took on a deeper, more personal tone.
"This particular dog, like all our canine officers, is beloved. This dog has been with his handler for many years, through many, many tragedies. The dog is a cancer survivor, and needless to say, our unit and our entire department is suffering mightily."
Winder said it's important to be careful about equating lives, but "the bottom line is we have a heroic act here by a member of our service, and we will honor it as such."
Winder concluded by saying, "It's unbelievable. Agencies will go a long time without these issues. This is just a tragedy."
The firearm has been recovered along with a knife, and the area was cordoned off for the investigation. Winder said that, because of the nature of the situation and the death of the dog, an outside agency — in this case, Salt Lake City — will handle the follow-up investigation.
Millcreek incident, July 5