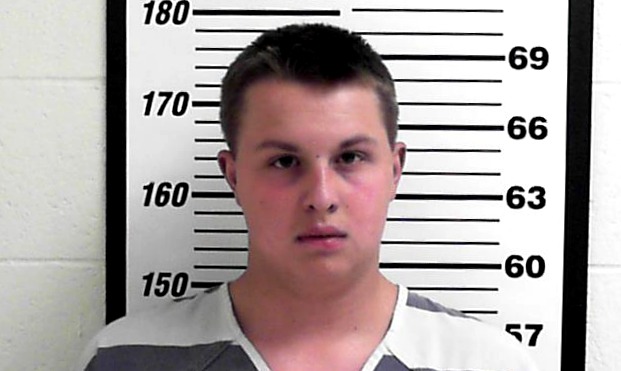 LAYTON, Utah, Aug. 9, 2016 (Gephardt Daily) — A Layton fast-food worker was jailed after allegedly spiking a police officer's drink with drugs.
According to a probable cause affidavit filed in Farmington's Second District Court, Tanis Lloyd Ukena, 18, is charged with surreptitious administration of a substance, a second degree felony punishable by a sentence of 1 to 15 years in prison.
Investigators say the alleged drink spiking took place Monday at about 12:20 p.m. at the Subway restaurant at 1142 E. Highway 93, Layton.
A Layton police sergeant purchased lunch at the drive through window and soon noticed his drink had an unusual flavor. As the sergeant drove away, he suddenly felt impaired, and at one point had trouble raising his foot to step on the brakes as he approached an intersection.
The sergeant — whose name was not released — drove to the Layton Police Station where he "was observed to have signs of impairment," according the probable cause statement. "He was unable to process information and drifted off and was unable to focus on questions being asked of him."
The officer was taken to the Davis County Hospital where he showed further signs of impairment.
Detectives returned to the Subway and reviewed surveillance tapes which allegedly showed Ukena taking an unusually long time to prepare the sergeant's beverage.
Police say Ukena was taken into custody and questioned at the Layton Police Station, where he allegedly admitted to preparing the sergeant's drink order, but denied spiking the drink with drugs. Ukena was released on $10,000 bond.
Charging documents say the unfinished drink was tested on an "ion scanner" and revealed the presence of methamphetamine, and THC, the psycho-active ingredient in marijuana.