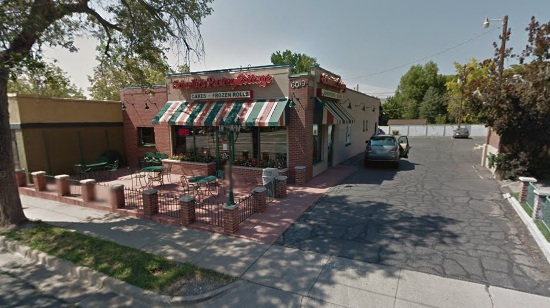 SALT LAKE CITY, Utah – Jan. 19, 2016 (Gephardt Daily) — Police in Salt Lake City are looking for a suspect involved in the Friday afternoon robbery of a Sugarhouse Bakery.
According to Salt Lake City Police Department, a man entered the Schmidt's Pastry Cottage, at 2100 South 609 East, at 4:47 p.m. He approached the counter, brandished a weapon and demanded money.
The clerk told officers when she told him she could not open the register, he took money and a cell phone from her.
The suspect left the store headed north on foot.
He is described as a white adult male in his 30s, approximately 6-feet-2-inches tall, with a thin build. He was dressed all in black, wearing a hoodie, pants, ski cap and mask covering the face.
No one was injured.
Anyone with information on the robbery or the suspect is asked to call Salt Lake City Police at 801-799-3000.