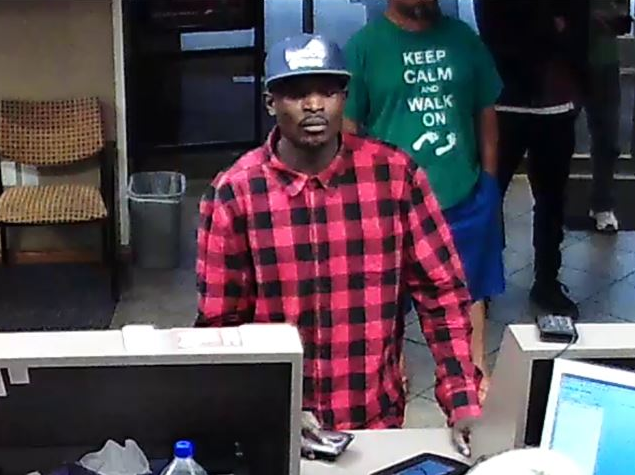 SALT LAKE CITY, UTAH – November 4, 2015 (Gephardt Daily) – Detectives in Salt Lake City are looking for a man who robbed a bank Tuesday afternoon.
According to Detective Richard Chipping, Salt Lake City Police, the suspect walked into the Mountain America Credit Union at 1225 S. Redwood Road just before 5 p.m. "He handed the teller a note that said he had a weapon and demanded cash," Chipping said. "He then left the bank on foot and headed northbound on Redwood Road.
The suspect is described as black, medium build wearing a red and black plaid shirt and blue baseball hat.
If anyone has any information in regards to the robbery or the suspect, please call Salt Lake City Police at 801-799-3000.