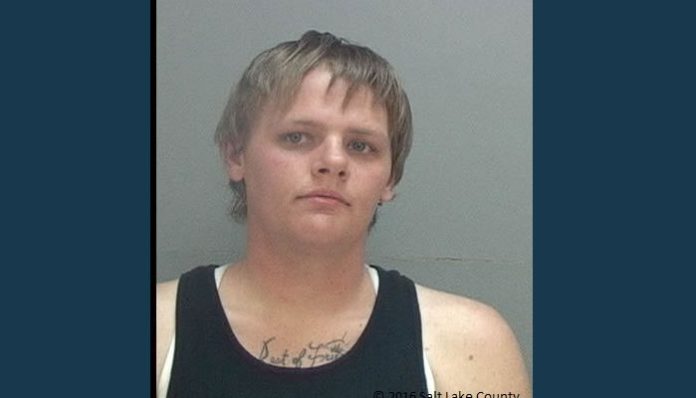 SALT LAKE CITY, Utah, April 19, 2016 (Gephardt Daily) — Police in Salt Lake City have arrested a woman they say robbed a Taco Bell Sunday night, then a Maverik Monday night.
According to a news release from the Salt Lake City Police Department, Jennifer Ramsay, 27, walked into the Taco Bell, at 621 E. 400 South, at about 9:40 p.m. She passed a note and demanded money. The suspect then pulled out a weapon.
The suspect left after receiving an undisclosed amount of money.
Ramsay then walked into the Maverik store at 710 E. 2700 South at approximately 10 p.m. Monday, handed the clerk a note demanding money and indicated she had a weapon.
The clerk refused and she ran from the store. A short time later, an officer located Ramsay and took her into custody.
Ramsay was booked on two counts of robbery as well as outstanding warrants.