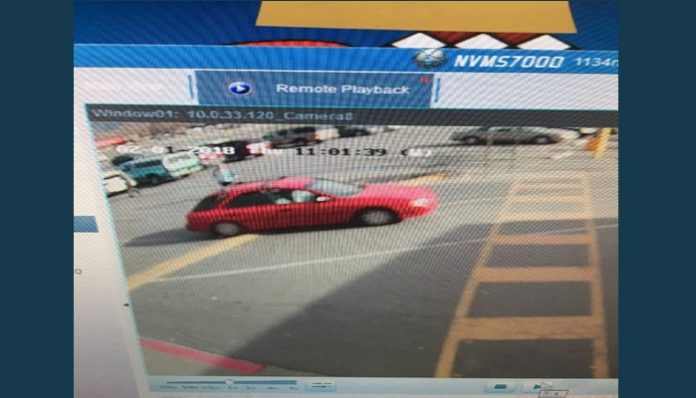 OGDEN, Utah, Feb. 1, 2018 (Gephardt Daily) — Police are searching for a suspect following an aggravated robbery at a clothing store in Ogden.
The incident occurred at Gen X at 69 N. Harrisville Rd. at approximately 11 a.m., Ogden Police Department said in a tweet Thursday afternoon.
The suspect, who was armed with a gun, fired one round, but no one was injured, the tweet said.
Officials have not said if the suspect escaped with cash.
He fled in a red four-door passenger, pictured here in a surveillance image.
No additional information is available at this time, police added.
Anyone with any information on the incident is asked to contact Det. Larry Lewis at 801-629-8438.