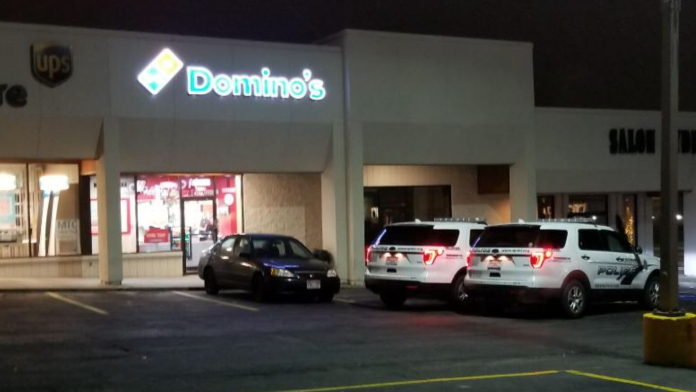 MILLCREEK, Utah, Dec. 13, 2017 (Gephardt Daily) — Police are searching for a suspect following a robbery at a Domino's Pizza in Millcreek Tuesday evening.
The incident occurred at about 10 p.m. the Domino's at 4756 S. Highland Drive, Unified Police Detective Ken Hansen told Gephardt Daily.
A suspect entered the store and threatened the employee, saying he had a gun. The employee told police he thought he saw the handle of a gun that the suspect was carrying, Hansen said.
The suspect received a small amount of cash and fled westbound on foot.
He is described as a light-skinned black man, approximately 200 pounds, wearing yellow gloves and a dark gray beanie.
Anyone with information about the robbery is asked to call the Unified Police Department on 801-743-7000.