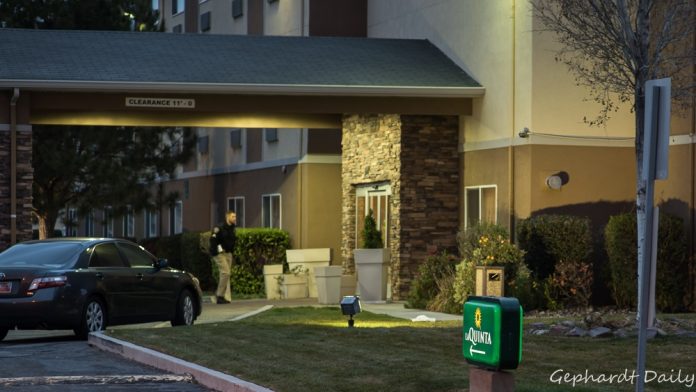 WEST VALLEY CITY, Utah, Nov. 14, 2017 (Gephardt Daily) — Police are searching for a suspect after a man was shot inside a West Valley City hotel in the early hours of Tuesday morning.
West Valley City Police spokeswoman Roxeanne Vainuku told Gephardt Daily the incident occurred inside La Quinta Inn, at 3540 S. 2200 West, at approximately 4:15 a.m.
One man was taken to an area hospital in stable condition with a gunshot wound to the torso. He is expected to survive. The man's identity has not been released.
Initial investigation indicates the suspect and victim know each other, Vainuku said.
Other details of the incident are still emerging. Vainuku said the shooting occurred inside the hotel, but it's not clear if it was in the lobby or in a room, or if either of the men were staying there.
Gephardt Daily will have more on this developing story as information becomes available.