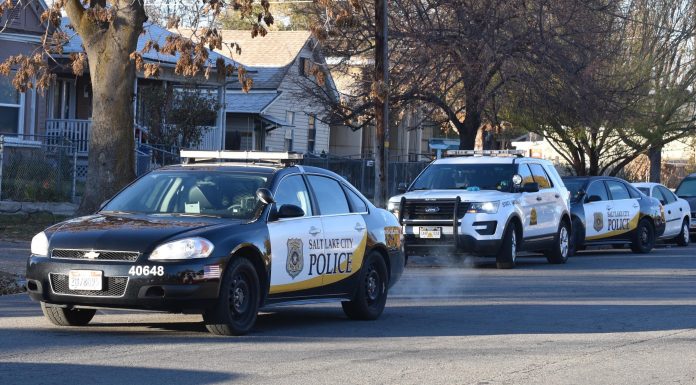 SALT LAKE CITY, Utah, Nov. 13, 2017 (Gephardt Daily) — Salt Lake City Police are searching for two suspects and have two persons of interest in custody following a shooting near the Utah State Fair Park early Monday morning.
Salt Lake City Police Department spokesman Det. Keith Horrocks told Gephardt Daily officials got the call of a shooting that had occurred in the area of 100 N. 1000 West at approximately 6 a.m.
"Officers responded and found a male victim that had been shot," Horrocks said. "That person was taken to a local hospital with non-life threatening injuries."
Horrocks said that there are two suspects outstanding that match the description given of the shooters, and officers are working to locate these individuals.
He added that two persons of interest are also in custody as well that are believed to be related to the incident.
"We are working leads that we are in the process of developing, it's a developing crime scene so we're finding evidence, we had descriptions of suspects that were running through backyards and things like that so we're just trying to locate any evidence that we may have along the way and develop this investigation," Horrocks added.
There were also barricades put up around a home in the area, and Horrocks said a person may be barricaded inside, but he did not have any other details at this time. It was also not immediately clear what relation that residence has to the shooting.
Horrocks said this appears to be an isolated incident and police do not believe there is a danger to the public.
Gephardt Daily will have more on this developing story as information becomes available.