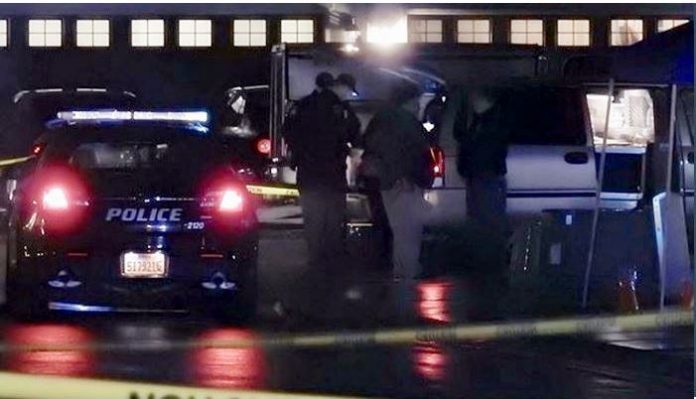 OREM, Utah, March 7, 2019 (Gephardt Daily) — Police are searching for a suspect who shot a woman as she attempted to enter her Orem home Thursday night.
Orem Police Lt. Trent Colledge told Gephardt Daily the shooting occurred about 7:20 p.m. near the area of 800 W. Shadow Brook Drive (645 South), on the city's west side.
Colledge said the woman was shot twice — once in the back and once in the leg — while approaching her front door. She was able to make her way inside and called for help.
She was was transported to a local hospital, and is in stable condition.
The woman told police the shooter was wearing a motorcycle helmet and dark clothing, but they had no description of the assailant's vehicle. Witnesses told officers they saw vehicles speeding from the scene, but provided no solid descriptions, Colledge said.
Investigators have been going door to door in search of home surveillance video. They say they have some footage, but are asking neighbors within a several block radius to check their cameras for any possible images that might help their investigation.
Police say the attack seemed to be a targeted event, but stressed it was early in the investigation.
Colledge said the danger to the public seemed minimal, but cautioned neighbors to keep an eye out for any unusual activity.
Gephardt Daily the story as more information become available.