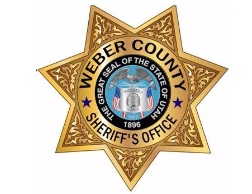 WEBER COUNTY, UTAH – September 21, 2015 (Gephardt Daily) – Police are searching for the suspect in a shooting that occurred at a party in Weber County Sunday morning.
Deputies responded to the area of 3700 North 3900 West, unincorporated Weber County, on the report of a shooting, Sunday at 1 a.m. When the 911 call came in, the victim, a 20 year-old male, was in the process of being transported to the hospital after being shot at the party.
It is believed there were numerous people at the home when the victim and suspect got into an argument. The two males reportedly went outside where one of them pulled out a gun and shot the other one in the stomach. The suspect then fled the scene. The victim was taken to a local hospital where he underwent surgery. He is expected to survive.
Detectives are still in the process of interviewing witnesses who were at the party. It is believed the suspect and victim knew each other, and there is some suspicion the shooting was gang-related.
Detectives are in the process of trying to track down the suspect. His identity is not being released at this time due to the ongoing investigation. More information will be released as it become available.
If anyone has any information regarding this crime, they are urged to call the Weber County Sheriff's Office at 801.629.8221.