WEST JORDAN, Utah, Oct. 17, 2019 (Gephardt Daily) — A West Jordan middle school student was hospitalized Thursday after being hit by a car as she rode her bicycle home after classes.
The accident happened at about 2:40 p.m., shortly after Joel P. Jensen Middle School, located at 8105 S. 3200 West, let out for the day.
Police say the driver of a car struck the 12-year-old victim while pulling out of a church parking lot.
The girl was taken to a nearby hospital where she was being examined for possible head trauma despite the fact that she wearing a helmet when she was hit.
Police say the middle school student also suffered leg injuries.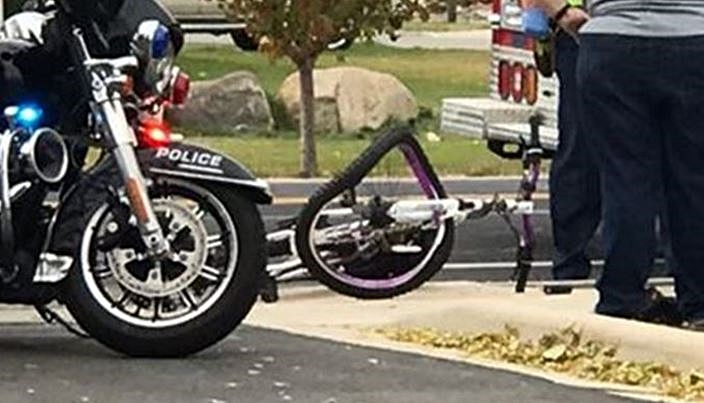 Investigators said the driver remained on scene and cooperated with police. Impairment does not appear to be a factor in the accident according to police.
Gephardt Daily will have more information as it becomes available.