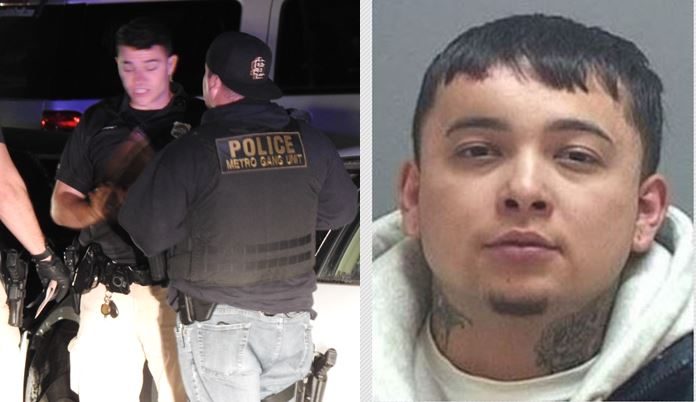 SALT LAKE CITY, Utah, April 20, 2018 (Gephardt Daily) — Salt Lake City police arrested a 22-year-old man after a suspected drive-by shooting and a brief police chase in the city's near west side.
Police identified the suspect as Anthony Jose Martinez, and called him a "known gang member." The incident began at about 2 a.m. Friday.
"One of our gang units was in the area of Illinois Avenue and Emery Street, talking with a pedestrian," said Lt. Dave Cracroft, Salt Lake City Police Department.
"They heard gunshots and saw a car fleeing."
Officers went after the car, lost it briefly, then found it again, Cracroft said.
They "continued the pursuit, and ended here, at 300 North and 800 West, where it crashed into a parked car," Cracroft said at the scene. "Fortunately, there were no injuries."
Officers recovered a gun.
"He tossed it out into the street when officers initially saw him," Cracroft said.
"We think he actually did a drive by, but the victims' home he shot, they're not cooperating."
Cracroft said the house believed hit was also home to one or more known gang members.
The only serious damage caused by the incident was a result of the suspect's vehicle crashing into a car, the officer said.
Officers are still considering the charges to be filed against Martinez.