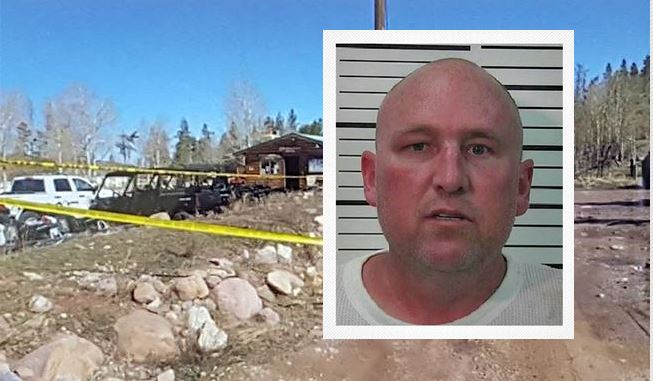 COALVILLE, Summit County, April 21, 2018 (Gephardt Daily) — A 62-year-old man from Magna, who was stabbed in the neck by a stranger in a convenience store in Coalville, has been upgraded from critical to serious but stable condition.
That's the update from the Summit County Sheriff's Office, which says the suspect, 45-year-old Charles Ryan Hendricks, will be charged with attempted murder after stabbing the victim "in an unprovoked attack."
"The motive of the attack is unknown at this time," the SCSO statement says. "Several witnesses to the incident aided the 62-year-old man, while others physically detained the suspect until law enforcement arrived."
The incident happened at about 9:45 a.m. Saturday at a convenience store associated with Bear River Lodge, in Coalville. It's near near the Mirror Lake Highway on the north side of the Uinta Mountains.
"The victim was there with his family, and he turned around after paying for his items and bumped into the suspect," Lt. Andrew Wright, Summit County Sheriff's Office, told Gephardt Daily.
Hendricks, from Evanston, Wyo., was angered, and the situation escalated quickly, Wright said. The suspect pulled out a knife and stabbed the victim in the neck.
"There's not a lot of reason or motive behind it," Wright said.
The victim, whose name has not been released, was transported in critical condition to Evanston Regional Hospital, Wright said, then flown to a hospital in the Salt Lake City area.