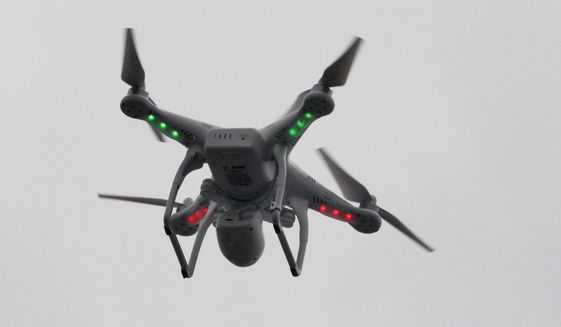 DRAPER, UTAH – August 4, 2015 (Gephardt Daily) – A possible drone sighting at the Utah State Prison had security teams scrambling in mid-July after employees believed they spotted one of the remote-controlled aircraft flying over one of the recreation yards.
According to a prison spokesperson, "Officers in patrol vehicles, watch towers and on the ground visually searched the yards and surrounding areas for the drone or any items dropped but found nothing."
The incident took place on July 15, but word of the incident was not released until Tuesday.
Prison officials say they are concerned about the growing number of drones taking flight across the country and engaged in discussions on how to deal with the potential security threats posed by the remote controlled vehicles, especially the delivery of contraband to prison grounds. "Our security staff is aware of the possible threat and are maintaining a vigilant watch for them. Introduction of contraband into the prison, by whatever means, is a crime and those involved may face misdemeanor to felony charges …"
Back on July 29, 2015, a drone flying over the Mansfield Correctional Institution in north central Ohio spawned a near riot when it dropped a package containing marijuana, heroin and tobacco into the prison yard.