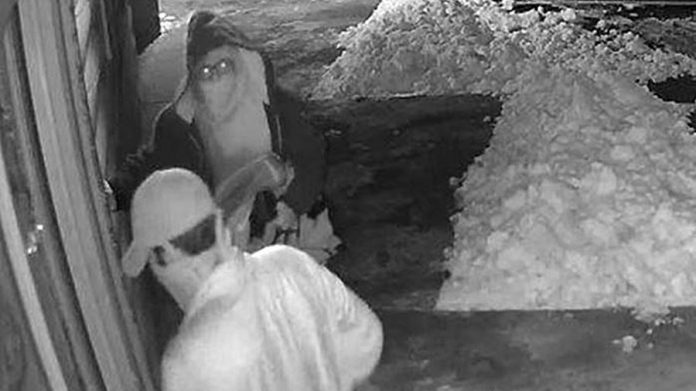 DINOSAUR, Colo., Jan. 10, 2018 (Gephardt Daily) — A Colorado cannabis dispensary just east of the Utah border was burglarized on Sunday, and the Vernal Police Department is asking Utahns to share any information they may have on the case.
The burglary took place in Dinosaur, Colo., which is 34 miles to the east of Vernal. It happened at about 11 p.m. Jan. 6 at the Rocky Mountain Cannabis Marijuana Dispensary.
"Several ounces of marijuana was taken from the store," the Dinosaur news release says. "There was also extensive damage to the doors of the business.
"The parties involved were one male and one female, both were wearing bandanas over their faces. The vehicle driven was a dark colored Chevy Impala. Both parties appear to be in their early 20s."
The male was wearing dark clothing and a ball cap, with Nike tennis shoes.
"He has distinct sideburns and appears to have well-groomed hair," the statement says. "The female party was wearing a dark colored coat with a hood and wears large rimmed glasses. She may also have a cut on one of her hands."
Anyone with information is asked to call the Dinosaur Marshal's Office through the Moffat County Dispatch at 970-824-6501.