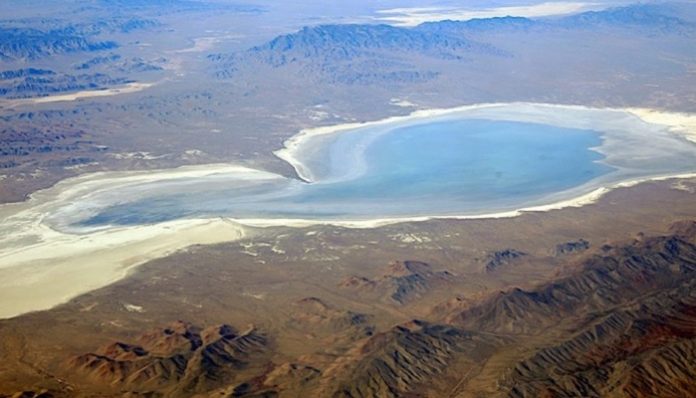 MILLARD COUNTY, Utah, Aug. 28, 2019 (Gephardt Daily) — A permit has been granted to Canada's Crystal Peak Minerals to begin construction on its Sevier Playa potash project in Millard County in western Utah.
Bureau of Land Management officials held a news conference Tuesday to announce the project, which will allow the mining company to extract potassium-rich potash at a dry lake bed called Sevier Playa about 180 miles southwest of Salt Lake City.
Work on site will begin as soon as 2020, said a news release from Crystal Peak Minerals.
The project is forecast to employ about 275 people during construction and 175 permanently afterward, officials said.
Potash is a critical ingredient in most fertilizer, and the U.S. currently relies on imports to cover about 90 percent of its needs.
The Sevier Playa mine is expected to produce at its peak 372,000 tonnes a year of sulphate of potash.
The company also expects to extract magnesium and sodium chloride, used for snow and ice melting as well as table salt, at the Sevier Playa site.
John Mansanti, chief executive officer of Crystal Peak, said, "The signing of the Record of Decision from the U.S. Department of the Interior is the most important milestone in this company's history. As one of the few greenfield SOP projects approved in the world, we are absolutely thrilled. We look forward to a number of important announcements in the coming months in relation to financing, offtake, and the project."