SALT LAKE CITY, Utah, Jan. 7, 2019 (Gephardt Daily) — The Utah Department of Transportation tweeted Sunday evening that Powder Mountain Highway will be closed from 6:30 a.m. to 8 a.m. Monday for avalanche prevention work.
No traffic will be allowed past the gate at milepost 8 until the work is complete, according to the tweet. More information can be found at http://www.powdermountain.com/en/resort-conditions/.
The National Weather Service in Salt Lake City tweeted that Sunday's snow broke  records in Utah County.
"The records were daily precipitation amounts observed at the Provo BYO and Utah Lake Lehi COOP stations," the NWS tweet said, adding, "The Utah Lake Lehi record was 109 years old!"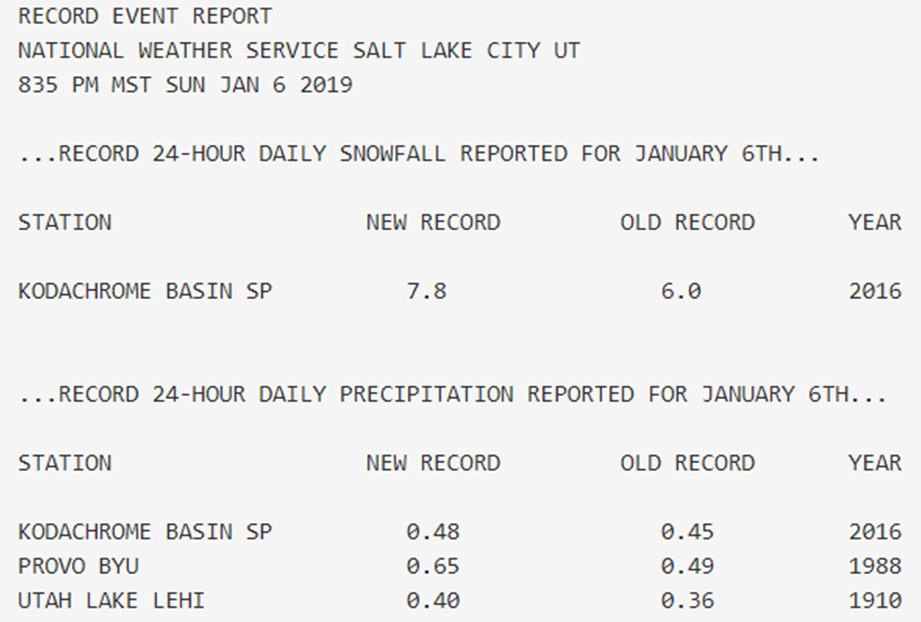 NWS also posted two new Wasatch totals: 24 inches at Brighton and 18 inches at Provo.
For more information and Twitter updates from NWS in Salt Lake City, click
here
.