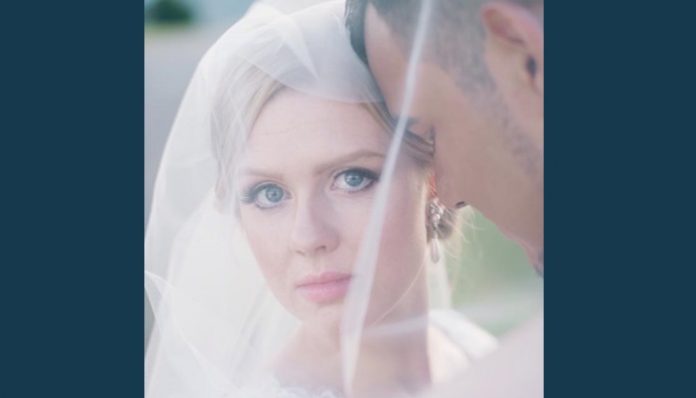 MILLARD COUNTY, Utah, Dec. 19, 2016 (Gephardt Daily) — A six-months pregnant woman who was in extremely critical condition after a crash that also sent five others to area hospitals has passed away.
Utah Highway Patrol said in a prepared statement Monday that Bayley Huerta, 22, as well as her unborn child, a girl, succumbed to injuries sustained in the crash. Huerta had been in the process of moving from Cedar City to Cache County, where she grew up.
The accident happened just after noon Saturday about six miles north of Cove Fort on Interstate 15.
A minor crash between a northbound snowplow and a semi started the chain reaction. Traffic that slowed or stopped behind the wreck included (north to south) a white semi, a silver Volkswagon Jetta, a white Chevrolet pickup and a red Ford F-350.
A yellow semi was traveling northbound in the area and failed to stop behind the other vehicles. The yellow semi struck the rear end of the red Ford. The white Chevrolet saw the yellow semi coming and took evasive action and accelerated to the right into the ditch. The red Ford was pushed forward on top of the silver Jetta. This impact pushed the Jetta into the back of the white semi at the front of the line.
Huerta, driving the Jetta with her sister as a passenger, was thought to be dead until responders found a pulse. She was transported by medical helicopter to  Utah Valley Medical Center. Her sister was transported in poor condition.
The three occupants of the red Ford were all transported to Fillmore Community Hospital in fair to poor condition. The driver of the yellow semi was transported to the UVRMC in poor to critical condition. There were no pre-impact skid marks from the yellow semi.
Northbound I-15 was closed for about two hours. The roads had been covered with snow, but there was only minor ice in spots at the time of the crash.
It appears at this time that all involved were wearing seat belts.
A GoFundMe page was set up Sunday to help with funeral expenses.
The page said that Bayley Jayce Zollinger and Fernando Saul Huerta, her high school sweetheart, were sealed on June 26, 2015 in the Logan temple.
"From the time they met as young teenagers, all the way through high school and their journey at SUU (Southern Utah University), their love for one another was radiant and full of joy," the page says.
The couple was expecting their first child, a daughter they had named Ellena Grace, in March, and had decided to move to Cache County to be near family.
"On the drive to their Cache Valley home, Bayley was involved in a car accident, and instead taken to her Heavenly home accompanied by their beautiful baby girl," the GoFundMe page says. "She is now a mother in Heaven and has left her adoring husband Fernando in the care of family and friends."