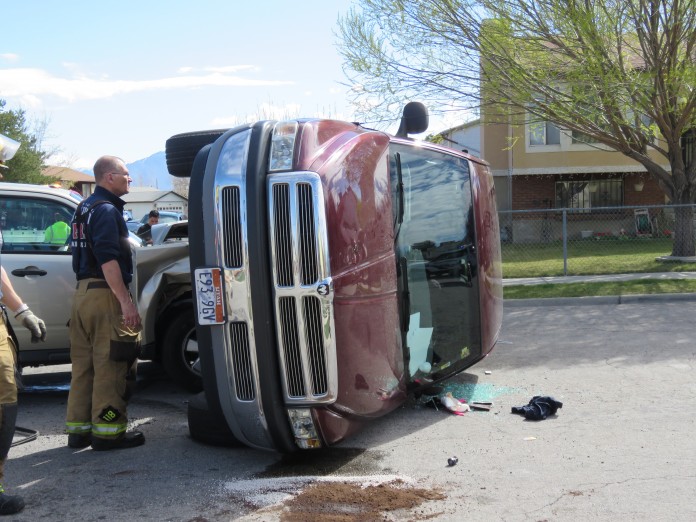 TAYLORSVILLE, Utah, April 3, 2016 (Gephardt Daily) — A pregnant woman whose truck was broadsided Sunday afternoon had to be extricated from the vehicle after it rolled onto its side.
Unified Police Det. Chuck Malm said the accident happened just before 11 a.m. at the intersection of 5430 S. Ridgecrest Drive.
"A 24-year-old woman in a Ford Escape was driving on Crown Street and failed to yield as she entered the intersection," Malm said.
"She impacted a Dodge truck, causing it to flip on its side. The driver of the truck, a 28-year-old woman who is 23-weeks pregnant, had to be extricated."
Malm said both women received only minor injuries, and took themselves to the hospital as a precaution.
Malm said he did not know if drugs or alcohol were factors, and that the driver of the Escape will likely be cited for failure to yield.