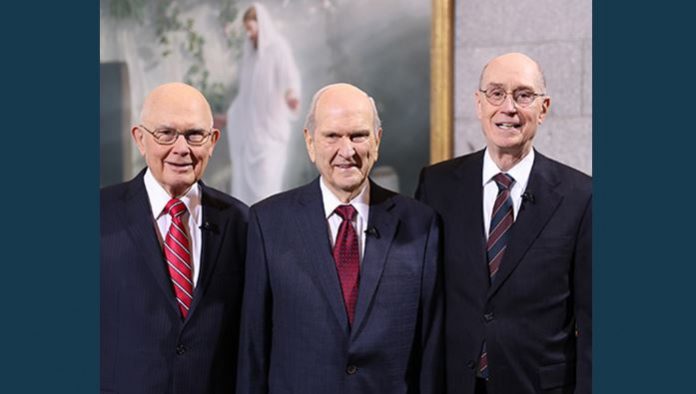 GLENDALE, Ariz., Feb. 10, 2019 (Gephardt Daily) — The leader of The Church of Jesus Christ of Latter-day Saints is set to make an appearance Sunday at what is expected to be the largest gathering of the church's members in Arizona history.
President Russell M. Nelson will hold a devotional at State Farm Stadium in Glendale for an estimated 68,000 members and friends of the faith at 6 p.m., the Church said in a news release.
Nelson will be accompanied by President Dallin H. Oaks, who is one of his counselors in the faith's First Presidency.
In advance of his visit, President Nelson wrote an op-ed at the request of the Arizona Republic newspaper. His message to the readers reflects on his January visit to Paradise, Calif., where he and his wife, Wendy, ministered to those affected by the Camp Fire.
"The Nelsons found that the very people they tried to comfort were comforting them in the wake of losing their daughter Wendy to cancer only 40 hours prior to their visit," the news release said. "The shared bond of faith between the Nelsons and those Latter-day Saints in California — a faith that God can heal hearts — led to President Nelson flying home 'comforted by the reassurance that God watches over His suffering children.'"
Nelson wrote in the op-ed: "I invite you to seek to know for yourself that (Jesus Christ) is the Master Healer. He has the capacity to heal you from sin and sadness, from despair and heartache. I saw this healing balm among the people of Paradise, Calif., and I have felt it personally again and again, including recently in the passing of our precious daughter."
More than 428,000 Latter-day Saints, spread throughout 895 congregations, live in Arizona. The state has five operating temples with a sixth, the Mesa Temple, under renovation.