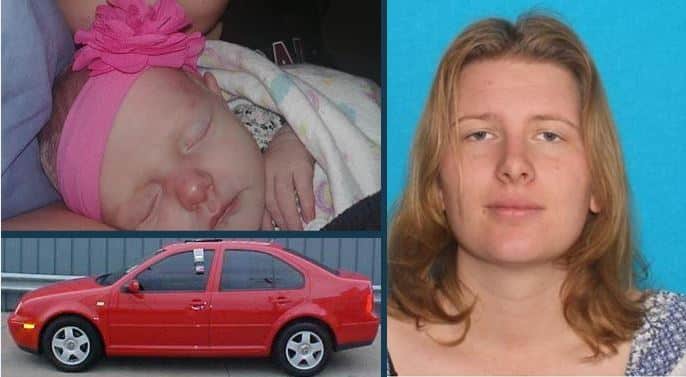 UTAH, Jan. 14, 2021 (Gephardt Daily) — An Amber Alert issued by the Price Police Department after the disappearance of an infant, who was believed to have been abducted by a non-custodial parent, has been cancelled. 
No other details were immediately provided, but officials said the victim, Vallye Lorane Turner, has been located.
The suspect is Jacqueline Gardner; police say Gardner was last reportedly seen in Sandy at 2 p.m. Thursday.
The suspected abduction follows a court hearing on Wednesday at which Gardner was ordered to turn her three children over to law enforcement, a Price Police statement said.
"The court order, in part, states, 'There is an imminent danger to the physical health or safety of the children…,'" the PPD statement said.
"Two of Jaqueline's children have been located while the infant is still missing," the statement continued.
Gephardt Daily will have more on this developing story as information is provided.