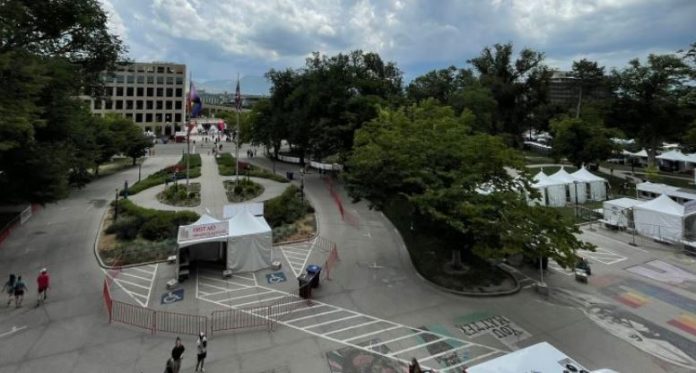 SALT LAKE CITY, Utah, June 3, 2023 (Gephardt Daily) — The Salt Lake City Pride Festival has reopened after a two hour delay due to rain and high winds.
"Great news! The storm has passed," says a Salt Lake City Police tweet, issued nearly two hours after an earlier tweet announcing the festival was postponed.
"Utah Pride, the event organizers, have given the all clear. Vendors are allowed back into the Pride Festival. We are told full public access is estimated by 3 p.m."
The earlier weather sparked a National Weather Service thunderstorm warning.
An earlier message to Gephardt Daily said officials were waiting to be sure about the forecast before making the decision to reopen.
"We are waiting, for everyone's safety," the message said.
Heavy rain was reported in Salt Lake City, and wind gusts were expected to reach 60mph, according to the National Weather Service. Hail associated with this storm was photographed and shared with @SLCScanner.