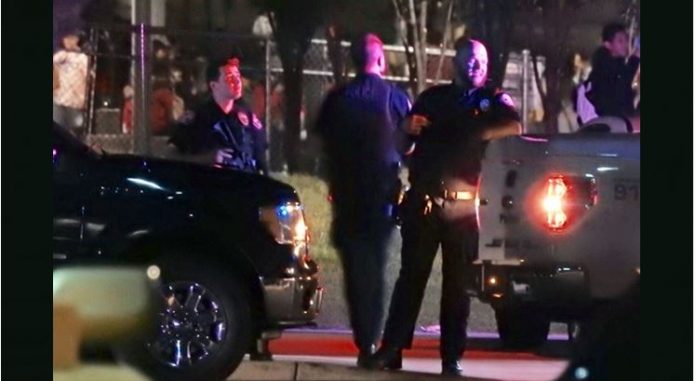 WEST VALLEY CITY, Utah, Oct. 8, 2019 (Gephardt Daily) — A person described as the primary suspect in a mid-September case of shots fired on campus during a Granger High School has been apprehended.
"Utah Transit Authority Police have taken into custody the primary suspect from a Sept. 13 incident in which shots were fired on Granger High School property in proximity of a football game," says a statement released by Granite School District spokesman Benjamin Horsley.
The arrest happened Tuesday afternoon "as a result of a joint effort between Granite District Police and UTA Police to monitor TRAX activities in plain clothes after several leads came in indicating that the suspect and peers had been seen using the service."
The suspect is a runaway juvenile who does not reside in West Valley City or anywhere in the Granite School District, the news release says. Because of his age, the suspect's name was not been released.
The youth is facing charges that may include weapons possession, aggravated assault, discharge of a firearm, and trespassing, the statement says.
"Granite Police has worked diligently with allied agencies across the county to locate this suspect."
The incident happened on the night of Granger High's homecoming, which was well attended, Horsley said in an earlier interview. The incident was part of an altercation between two gangs, and happened about 200 yards from the game location, but still on campus, he said.
An administrator called for police backup, and attempted to get the groups to disperse, Horsley said.
"They were being broken up by the administrator when one of the individuals produced a weapon and fired shots," Horsley said. No one was injured, and it was not clear if the shooter was firing at anyone or just into the sky or ground.
Two girls and five boys were detained at the scene, and the suspect now in custody was part of that group, the new statement says.
"The suspect had initially been taken into custody that evening but was released to family the next morning after there was insufficient evidence to hold him," the news release says.
"Additional evidence was procured several days later and the minor suspect was declared a runaway. The investigation is ongoing."