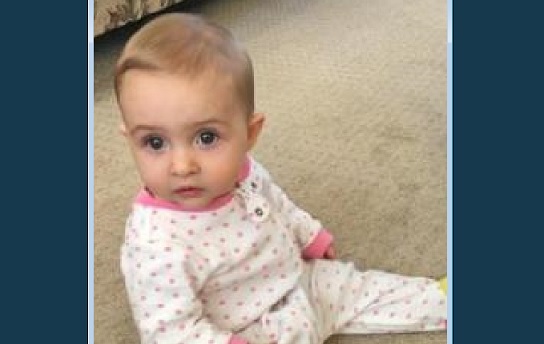 PROVO, Utah, June 8, 2016 (Gephardt Daily) — The parents of a 1-year-old who died in December of an apparent heroin overdose were arrested Tuesday for their alleged role in her death.
Provo Police said Casey Cormani and Cassandra Richards were formally charged Friday in 4th District Court with one count each of second-degree felony child endangerment and misdemeanor possession of drug paraphernalia for their role in the death of their 1-year-old daughter. The couple was arrested on June 7, 2016 and booked into the Utah County Jail.
According to the medical examiner's office, Penny Cormani died from a lethal dose of heroin on December 2, 2015. Charging documents state the infant had ingested "loose" heroin.
Detectives with the Provo Police Department conducted interviews of witnesses, interrogated suspects, and gathered physical evidence and toxicology reports sufficient enough to establish probable cause that the parents were responsible for the death of the child.
Penny's parents were living with two other people at the time of her death. Penny's mother said when she checked on her baby around noon, her baby had purple or blue lips and was not responding, according to the search warrants. Penny's mother took her downstairs and attempted CPR.
Police indicated they found burnt foil and straws with residue on them in the room where the parents had been staying. Burnt foil was also found in a bathroom trashcan.