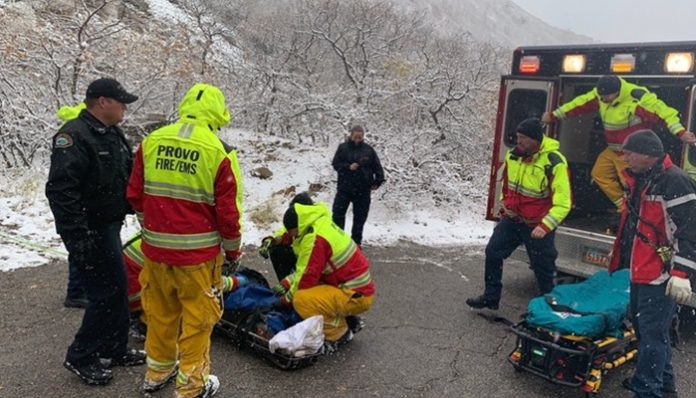 PROVO, Utah, Oct. 27, 2019 (Gephardt Daily) — Provo rescue crews assisted a man who fell in Rock Canyon Sunday morning.
"Currently working on a mountain rescue call out in Rock Canyon, call received at 9:27 a.m. for a male who had possibly fallen, patient is alert and oriented," said a tweet from Provo Fire and Rescue.
A follow-up tweet at noon added: "Patient is being taken off the hillside in some poor weather conditions, patient is in stable condition."
Soon after that, crews tweeted that the patient was safely down and on his way to a local hospital.
Rock Canyon is in east Provo near Brigham Young University. The mouth of the canyon is located just behind the Provo Utah Temple.