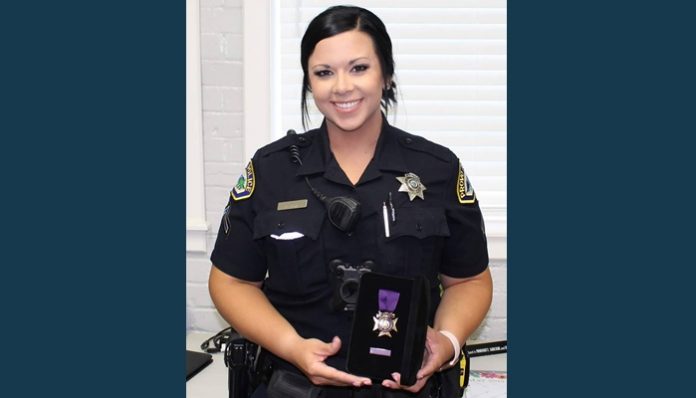 PROVO, Utah, May 28, 2019 (Gephardt Daily) — A Provo police officer has been awarded the Purple Heart Medal, officials said Tuesday.
"During this last year, Officer Brooke Fox was in a physical confrontation with an arrestee, wherein the arrestee intentionally kicked Officer Fox in the shoulder causing her instant pain," said a tweet from Provo Police Department.
"Officer Fox continued to fight with the individual until the individual was successfully in custody," the tweet added.
She sustained substantial injury to her shoulder requiring surgery and months of rehabilitation, officials said.
"Officer Fox was awarded the Purple Heart Medal," the tweet goes on. "Please join us in honoring her."