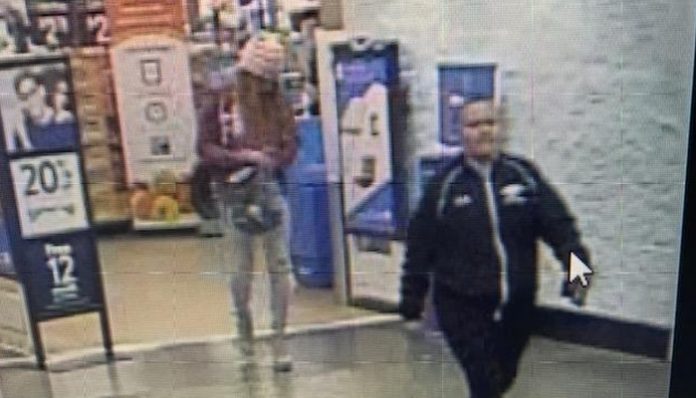 PROVO, Utah, Oct. 23, 2019 (Gephardt Daily) — The Provo Police Criminal Investigation Division is investigating a recent credit/debit card fraud case at an area Walmart.
The incident occurred at the Walmart at 660 S. 1750 West in Springville on Friday, said a Facebook post from Provo Police Department.
In surveillance photos, the man appears to be wearing a navy blue track jacket and matching pants, while the woman is wearing a pink hat and jacket and gray pants and shoes. Officials also provided a surveillance photo of the vehicle used by the suspects.
No further details were given of the case.
Anyone who recognizes the pair or the vehicle is asked to contact Detective Itin at [email protected] All persons are innocent until proven guilty, the post added.