Provo Woman Still Missing, One Month On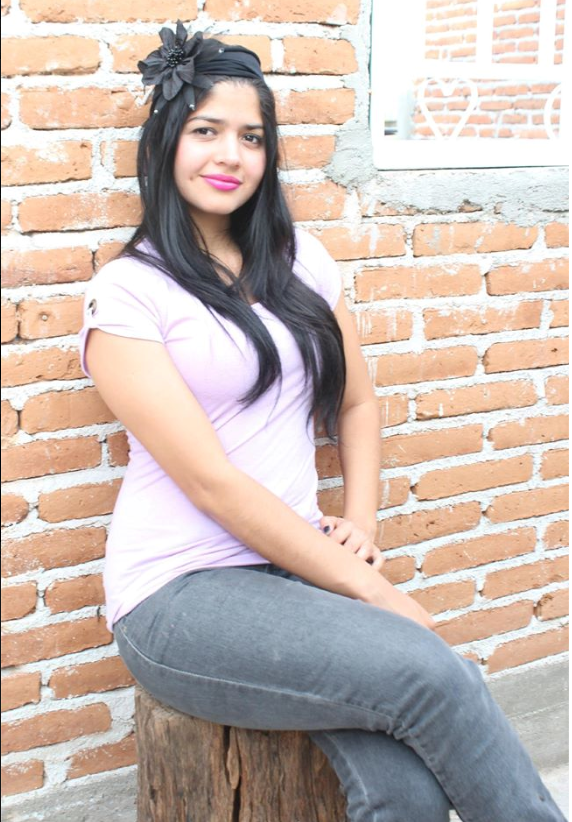 PROVO, UTAH – May 15, 2015 (Gephardt Daily) – It's been a month since Provo woman Elizabeth Elena Laguna Salgado went missing, and police are doing all they can to find her.
The $15,000 reward is still in place; and other measures range from passing out thousands of fliers to interviewing dozens of people connected to her have been employed.
Provo Police have put out a list of investigative efforts that have been completed up to this point to help the community understand where they are at in the investigation.
The following list is not all-inclusive as they are not able to release all investigative measures without compromising some portion of the investigation and certain investigative measures were not listed below in order to preserve the integrity of the investigation and to protect Elena.
The list is as follows:
1. Obtained information on the Noman Language School, including classmates and instructors.
2. Interviewed students/instructors at the school.
3. Searched the route Elena took to and from school, (from 100 N 400 W to 1800 N 450 W) including homes, yards, and local business locations.
4. Searched the route for possible video systems.
5. Put up and passed out flyers along the same route.
6. Conducted three different canvass/searches of the route, to include the times when there are more people, (afternoon) and in the morning when there are more people at businesses (morning) and during the time when Elena would have been walking the route. (1330 to 1430.)
7. Obtained cell phone records and financial records and Facebook and e-mail records.
8. Interviewed current roommates.
9. Interviewed past roommates.
10. Interviewed all known sex offenders in the area.
11. Checked with the county jail.
12. Checked with the area hospitals.
13. Listed Elena NCIC as missing endangered.
14. Listed Elena on the Utah County Detective Bulletin.
15. Listed Elena in the SIAC bulletin as missing endangered.
16. Issued a western states BOLO for Elena as missing endangered.
17. Notified immigration with Elena's name and description to monitor for any international flight or border crossing.
18. Notified the FBI.
19. Notified Homeland Security
20. Opened a line of communication with the family in Mexico.
21. Regular meetings with the family here in the U.S.
22. Completed interviews of all classmates and instructors at Nomen Global .
23. Completed backgrounds and interviews on all known associations.
24. Every tip obtained by Facebook, phone, or e-mail is looked into and followed up on.
25. We have investigated tips throughout the nation, including Washington State, Virginia, and Alabama.
26. Contacted RMIN (Rocky Mountain Information Network) for assistance with a suspect and victim profile.
27. Searches were conducted by trained search dogs in and around the last known area Elizabeth was seen.
28. A search of the Provo area was conducted by over 300 volunteers and trained CERT team members.
29. Family and friends have been very helpful in handing out flyers and posting Elizabeth's picture in the area .
30. The Provo Police Dept. has contacted and received assistance from the following agencies:
FBI, INS, Homeland Security, The Attorney General's Office, Orem PD, Salt Lake City PD, DEA, UTA Police, Utah County Sheriff's Office
Wasatch County Sheriff's Office, Heber PD, US Marshalls Office, Utah County Attorney's Office, Utah Highway Patrol
31. The Provo Crime analyst is currently working with the SIAC crime analyst network for the western US following intel and possible matches to this incident.
32. Currently there are 30 members of the Provo Police Department actively working this case. As of this date, over 3500 hours have been dedicated toward finding Elizabeth.
33. As of 5/13/15, the Provo Police Dept. has followed up on over 118 tips from concerned citizens.
Family, friends and even strangers have come together since Elizabeth disappeared on April 16, 2015. There have been numerous search efforts and hundreds of volunteers.
Elizabeth's uncle, Rosemberg Salgado said that they appreciate the efforts greatly but for a family having no answers is tough. "They said they are working very hard but as a family member is not enough for us because we are not seeing any results," said Salgado.
Salgado is described as 5'4″ to 5'5″ inches tall, 120 to 130 lbs., with long black hair and brown eyes.
Detectives say she was last seen wearing a denim jacket, blue jeans with black or brown knee high boots. She was reportedly carrying a denim hand bag with red straps.
Anyone information regarding Delgado is asked to contact Detective Ringel at 801-852-7307 or the Provo Police Department at 801-852-6210.