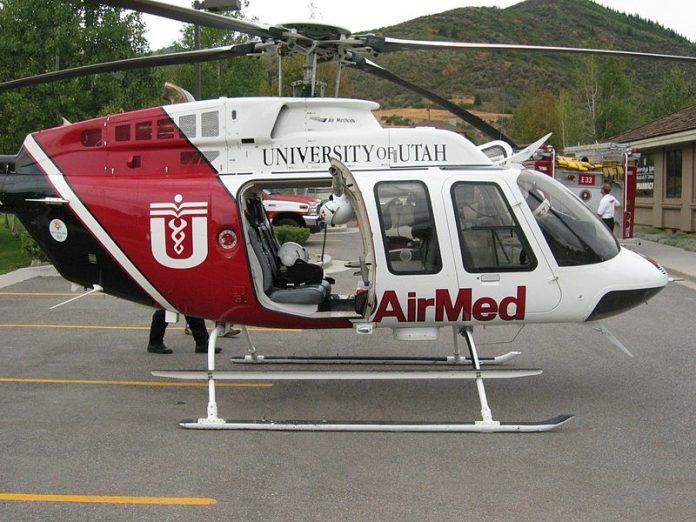 LITTLE COTTONWOOD CANYON, Utah, March 30, 2018 (Gephardt Daily) — Emergency crews responded to Little Cottonwood Canyon after a hiker fell and critically injured himself in the Lisa Falls area.
The fall happened at about 3:15 p.m. Friday, and he was transported by helicopter to an area hospital shortly after 6 p.m.
At 10:30 p.m., Unified Police tweeted that the injured man was still in critical condition, and his parents, who live in Ohio, have been notified.
The 21-year-old man fell an estimated 200 feet, according to officials.
Rescuers brought the man down from the accident site and worked to stabilize him enough that he could be transported by AirMed to an area hospital.
At about 6:05 p.m., that helicopter was preparing to take off.
Gephardt Daily will have more on this story as information becomes available.