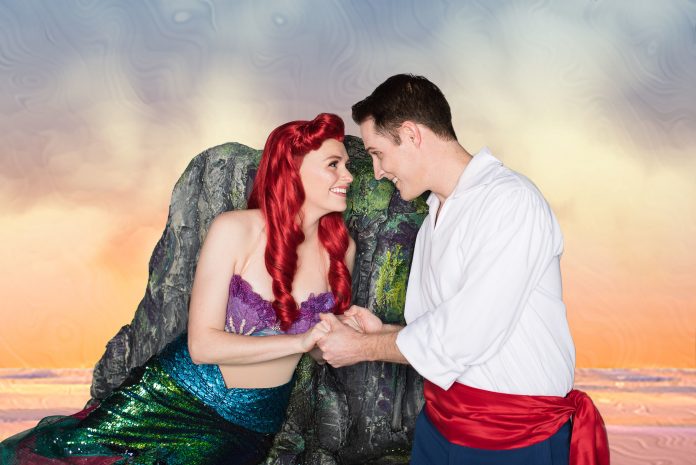 CENTERVILLE, Utah, March 3, 2018 (Gephardt Daily) — If you haven't checked out CenterPoint Legacy Theatre, it's time to get your feet wet.
Head "under the sea" for "Disney's The Little Mermaid" through March 24 at the theater, in Centerville.
It's a fun story, the same one told in the Disney film, by actors who are nearly as animated.
Leading the Monday/Wednesday/Friday cast as Ariel is Bre Welch, who has played the role before. She captures the pure reactions — the joy, the longing, the despair — in the clean, pure way a cartoon would, without all the fidgeting and layers of shading you might expect in a play solely for adults.
The whole opening night cast was strong, with Ben Lowell as a romantic Prince Eric, Natalie Haddock as an evil Ursula, Jared Haddock as protective King Triton and Andrew Taula as a frantic Sebastian.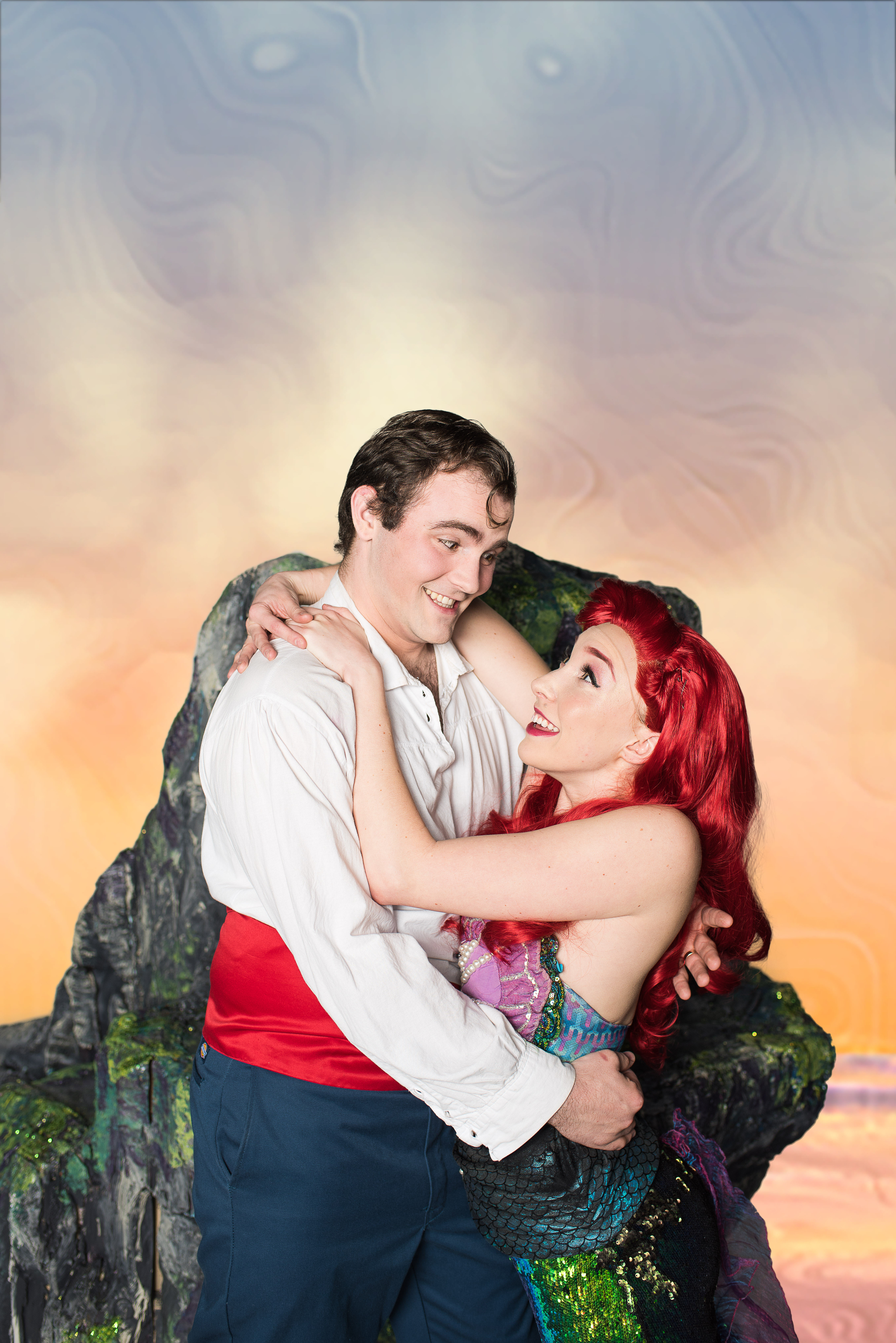 Playing the same roles in the alternate cast are Emily Wells as Ariel, Jake Heywood as Prince Eric, Janae Klumpp as Ursula, and Michael Richardson and Jeremy Botelho as King Triton and Sebastian.
The show has a large cast, with too many characters to mention, but all actors did a good job opening night.
The actors sing the fun, familiar songs in strong and fluid voices, and the set is ornate and serves well, with a few twists and turns, as multiple locations.
One "special effect," Ariel saving a drowning Prince Eric by raising him to the surface, is not too convincing and a bit clunky, but that's a rare weaknesses in this production.
Choreography, by Kelley Richardson, adds to the party, and makes the most of the space. And projections by Joshua Roberts add some extra bubble and fizz.
The costumes are amazing to behold. Designer Katie Miller has been generous with the sea creature's iridescent bellies and sequin scales. The frilly shrimp and stern sea horses are especially fun to watch.
For more information on the show, click this link.