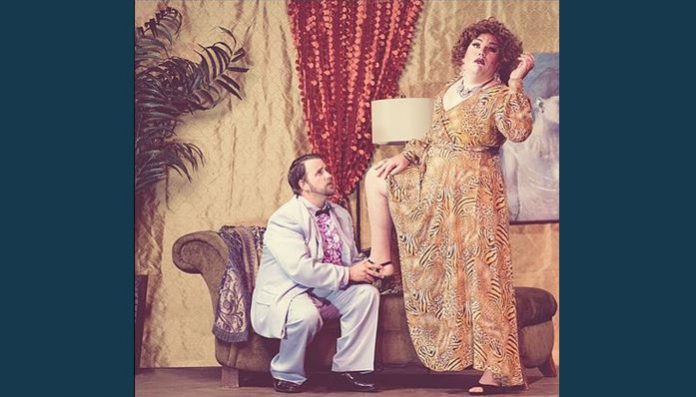 OGDEN, Utah, Aug. 25, 2016 (Gephardt Daily) — You might not think that a 43-year-old musical like "La Cage aux Folles" would hold up so well, its comedy and relevance intact.
Then again, you might not think a musical about a flamboyant same-sex couple that owns a glitzy drag club could be so packed with traditional family values.
But both are true of the Ziegfeld Theater's production of "La Cage aux Folles," which plays two more weekends at its home theater in Ogden before packing up for a Park City run at the Egyptian Theatre.
The 1973 show, with music by Jerry Herman and book by Harvey Fierstein, focuses on the mature love of showman Georges (played by Caleb Parry) and his mate, Albin (Cameron Kapetanov), who headlines as Zaza at the drag club.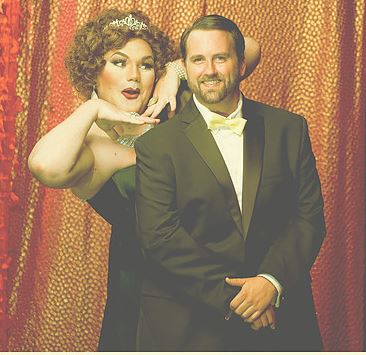 Despite occasional insecurities, their love for and loyalty to each other is solid, as is their deep-felt commitment to son Jean-Michel (Daniel Pack), the product of Georges' brief affair before he met his future mate.
Then there's the young love between Jean-Michel and fiance Anne (Kelly Wideman), so new and intense that Jean-Michel is unwilling to risk the rejection by Anne's father, an ultra-conservative, anti-gay activist.
Jean-Michel's fears lead him to ask for a sacrifice from his doting parents: He wants father Georges to set aside the essence of who he is and pretend to be straight and retired from a respectable military career.
And Jean-Michel wants Albin, the "mother" who loved and raised him, to disappear, and to be replaced by the woman who birthed him and lost interest shortly thereafter.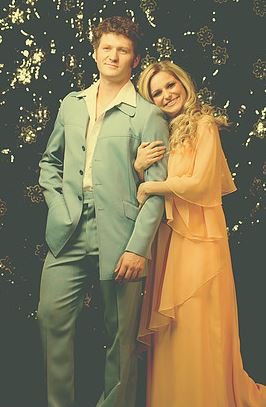 Parents making emotionally costly sacrifices for their child: Another theme that may resonate with moms and dads in the audience.
But set this family drama against the backdrop of men in showy drag costumes (by Alina Gatrell and Dee Tua'one) and makeup (by the same two, plus Joshua Samuel Robinson), performing Broadway-style dance numbers (thanks to choreographer Talese Hunt), and you've got a witty, intelligent, heartfelt period show that is gorgeous to look at and laugh-out-loud funny.
Many will be familiar with this plot from the 1996 film "The Birdcage," a non-musical starring Robin Williams and Nathan Lane. Telling the same story without the star power allows viewers to really see Georges and Albin as individuals without the baggage of Hollywood-actor hype.
That lets you to see Parrys' George as a witty, smart man, a little wearing of Albin's ongoing drama, but still head-over-heels with his mate and their son.
And Kapetanov's Albin/Zaza is delicate and loving, a tad jealous and comically overwrought, but only because she holds her loved ones so dear. Kapetanov's sensitive, heart-breaking rendition of the show's signature song, "I Am What I Am," brought opening night audience members to tears.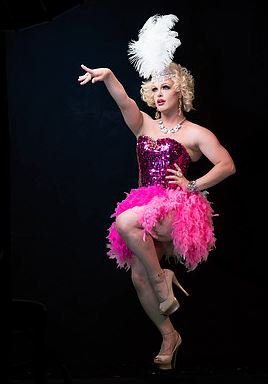 Andrew Cole adds more "broad" comedy as "maid" Jacob, and Kevin Ireland and is solid as Anne's inflexible, bombastic father. And adding a subtle background comedy is Carol Madson as Anne's mom, who is alternately appalled and intrigued by goings on as the plot twists.
And we can't forget the fabulous Cagelles, who add comedy and theatrical dance numbers to the mix. Show director Morgan Parry has done herself proud.
The show starts a little slow, but quickly gains momentum. On a practical note, dress for cool comfort if you go on a warm day; the theater can get toasty. On a personal note, go ready to have a great time.
And for a more budget-friendly ticket, see the show in Ogden, before it moves to Park City. To see Ogden dates, times and ticket prices, click here. For the information on Park City run, click here.